Kings sign D Ehrhoff to one-year, $1.5M deal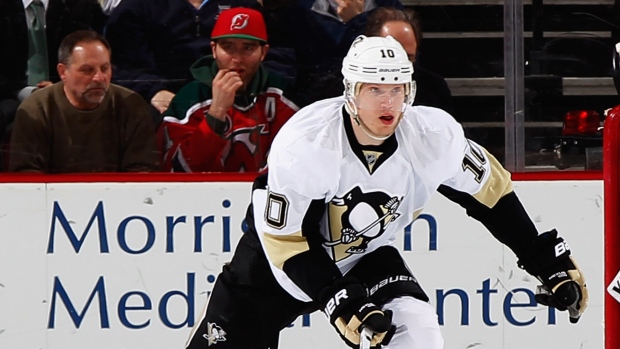 The Los Angeles Kings signed veteran defenceman Christian Ehrhoff to a one-year, $1.5 million deal on Sunday.
The 33-year-old German spent last season with the Pittsburgh Penguins.
A veteran of 11 NHL seasons, Ehrhoff has also spent time with the San Jose Sharks, Vancouver Canucks and Buffalo Sabres.
Ehrhoff played in 49 games last season for the Pens, scoring three goals and added 11 assists in just under 22 minutes of ice time a night.
He was a member of the Canucks team that reached Game 7 of the 2010 Stanley Cup Final. A free agent that summer, Ehrhoff then signed a 10-year, $40 million deal with the Sabres, but was bought out after only two seasons in Buffalo.
A two-time Olympian with Germany (2002 and 2006), Ehrhoff made $4 million last season with the Penguins.
He joins Jamie McBain as another new addition to the Kings' blue line.