Kovalchuk visits Kings, set to meet Sharks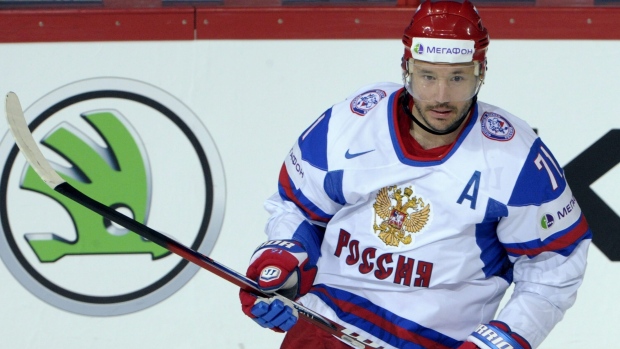 Free agent Ilya Kovalchuk is making the rounds in California this weekend as he attempts to find a new NHL home.
According to TSN Hockey Insider Darren Dreger, the Russian superstar met with the Los Angeles Kings on Friday and is set to meet the San Jose Sharks on Sunday.
Kovalchuk, 35, last played in the NHL for the New Jersey Devils in 2012-13 before retiring from the league to play in the Kontinental Hockey League in his native Russia. He has since played six seasons with St. Petersburg, and tallied 31 goals and 32 assists in 53 games last season.
He was a member of the gold medal-winning Olympic Athletes from Russia entry at the Pyeongchang Winter Games in February.
A Russian report in April stated that Kovalchuk was plotting a return to the NHL and wanted to play another two or three years.
When Kovalchuk turned 35 on April 15, he was removed from the NHL's voluntary retirement list and became an unrestricted free agent. The Devils had retained his rights before that point because he left the team in the middle of a long-term contract.
Kovalchuk appeared in 816 career NHL games over 11 seasons with the Atlanta Thrashers and Devils. The first overall pick in the 2001 NHL Draft notched 417 goals and 399 assists and was a co-winner of the 2004 Maurice "Rocket" Richard Trophy as the league's top goal scorer.