Landeskog, Duchene could be on the table as Avs rebuild
TSN Hockey Insider Pierre LeBrun thinks it's an absolute fact that Avalanche GM Joe Sakic would listen to offers on almost any player on his roster not named Nathan MacKinnon or rookie Mikko Rantanen.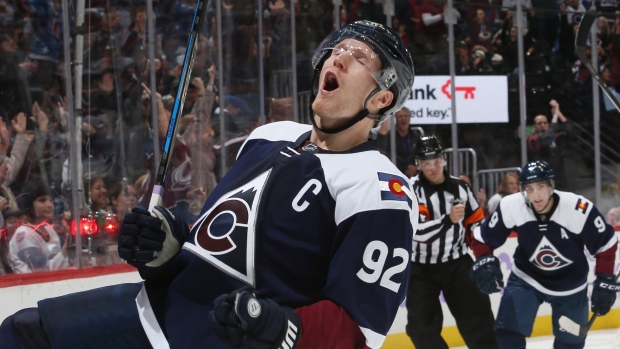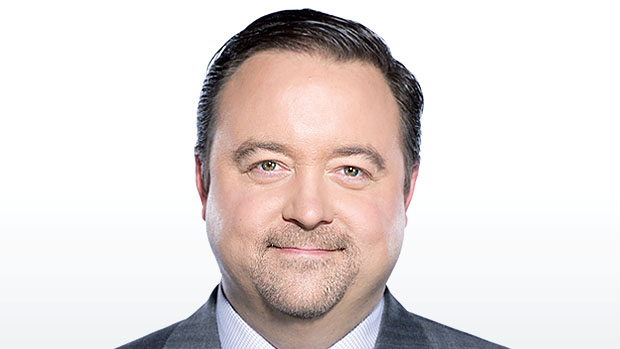 The last-place Colorado Avalanche have made the organizational decision to re-boot their franchise, which is obviously why trade whispers involving the Avs making the rounds through the league.
Colorado has begun the process of gauging the trade market to see what other teams are willing to offer. It's part of an overall approach to reconfiguring its roster. The Avs are well on their way to missing the playoffs for the third consecutive year, and it's clear that changes are needed.
Some of those changes will come from within, such as the promotion of prospects next season. But trades are obviously looming too.
"We've got all of our guys signed. We start getting flexibility next year to bring in more of our younger players who we're happy with playing in (AHL) San Antonio and give them an opportunity," Avs GM Joe Sakic told ESPN.com over the phone on Thursday.
The sell-off began on Friday, with the Avalanche shipping forward Cody McLeod to the Nashville Predators McLeod, 32, has another year left on his deal next season, at a $1.33 million cap hit.
"We do know going forward that we've got to get younger and faster," he added. "We've had conversations (with other teams) about our players. I want to do what's best for the organization long term. And that's going to be my focus moving forward."
While Sakic wouldn't elaborate further on what that meant, in terms of trades, I think it's an absolute fact that he would listen to offers on almost any player on his roster not named Nathan MacKinnon or rookie Mikko Rantanen.
Which means that when other teams call, and they have already, the names that garner the most interest are captain Gabriel Landeskog and star centre Matt Duchene.
That doesn't mean they'll be traded. But the Avalanche are listening to offers on them both. They have to. If a team wants either of those guys, the asking price from Colorado begins with a top-end defenseman prospect as part of any package. Fixing the blue line is absolutely a priority for the Avs.
"Their D group is not good enough at all," a Western Conference coach said via text message on Thursday.
The Avs know that. So Sakic hopes to fix it.
"I just think they will wait until the summer to figure all this out," said one Eastern Conference team executive.
That's very possible. There's no urgency for the Avs to make all these deals before the March 1 trade deadline. It may be that their better offers come during the offseason, when the salary cap is less of a constraint for other teams and it's easier to make bigger moves. That's why June has become the month for blockbuster deals around the NHL the last few years.
So the issue for Sakic and the Avs will be how to balance the best offers they get before March 1 with what they believe they might get come June.
The bottom line is that Sakic doesn't have to deal Landeskog, nor Duchene, if teams don't step up and meet his demands.
Having said that, other people around the league feel that Sakic has to move one of those two players at some point if for no other reason than the culture needs to change in Colorado. Sound familiar?
"Did they give those kids too much, too early with those long-term deals? That reminds me a bit of what the Oilers did in their earlier rebuilds that didn't pan out," said one Western Conference team executive.
Added another Western Conference exec when told of the Oilers/Avs comparison: "Yeah there's something to that. It is similar in some regard."
Those are reasonable contracts for very good players. It's why I think the Avalanche hope that perhaps one of the two will net Colorado the top young D prospect it covets -- and then some.
Teams around the league are holding their scouting meetings over the next few weeks to prepare for the March 1 trade deadline. The Avs will have theirs next week. The meetings will allow teams to get back to Colorado with their trade scenarios more fleshed out, but the Avs will also use next week's meeting to further hash out what players they should look at on the 29 other teams.
The next few months will be massively important ones for this franchise. The only thing certain at this point is that the decision has been made to start the repair job.