Landsberg awarded Meritorious Service Medal for mental health advocacy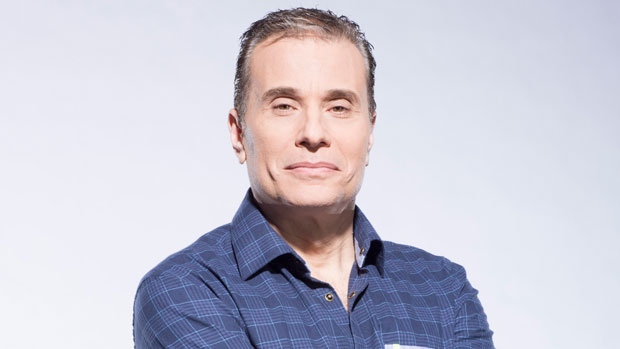 TORONTO - TSN congratulates Michael Landsberg on being awarded a Meritorious Service Medal (Civil Division) for his mental health advocacy. Landsberg will be presented with the Meritorious Service Medal by His Excellency the Right Honourable David Johnston, Governor General of Canada, at a ceremony held at Rideau Hall. The ceremony will be announced at a later date.
The Meritorious Service Medal is awarded to Canadians who have performed exceptional deeds or activities that set an example for others to follow, improve the quality of life of a community, and bring benefit or honour to Canada. Landsberg has spoken publicly about his personal battle with depression since 2009 and considers his ability to help reduce the stigma of mental illness as his most important professional calling.
An ambassador for Bell Let's Talk since the initiative launched in 2011, Landsberg will once again raise awareness for the 2017 edition of Bell Let's Talk Day on Wednesday, Jan. 25.
"On behalf of everyone at TSN, I congratulate Michael for being awarded this exceptional honour," said Stewart Johnston, President of TSN. "Michael has devoted endless time and energy to begin, accelerate, and perpetuate the conversation about mental health, and he's done so in a candid and inspiring fashion that has transformed the way we think and talk about it. By sharing his story, and continuing to advocate for mental health awareness both on a daily basis and during Bell Let's Talk Day, the positive impact he has made is truly remarkable."
Landsberg also takes to Twitter using the hashtag #sicknotweak to encourage discussion around mental health. Landsberg has since transformed #sicknotweak from a trending topic to a movement with the launch of sicknotweak.com – a forum for those suffering from depression and a resource for those supporting a loved one who needs help.
In 2015, Landsberg was honoured with the Humanitarian Award at the 2015 Canadian Screen Awards for his dedication to mental health awareness. Landsberg's documentary, "DARKNESS AND HOPE: DEPRESSION, SPORTS AND ME," was nominated for a 2013 Canadian Screen Award for Best History or Biography Documentary Program or Series.
In 2012, the Canadian Alliance on Mental Illness and Mental Health also named Landsberg one of its Champions of Mental Health.
A recognizable on-air personality since TSN launched in 1984, Landsberg can be heard every weekday morning on TSN 1050 Radio in Toronto as the co-host of NAYLOR & LANDSBERG.