Leafs' Gardiner dealing with 'spasm issue'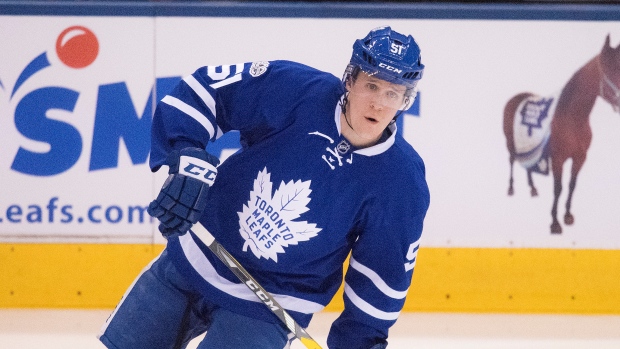 Toronto Maple Leafs defenceman Jake Gardiner left Wednesday's clash against the Columbus Blue Jackets after two periods with a lower-body injury.
After the game, head coach Mike Babcock said the defenceman suffered "some kind of spasm," and wasn't able to return.
Gardiner had just 5:44 minutes of playing time over the first two periods.
The 27-year-old has four goals and 31 assists over 58 games with the Leafs in 2017-18, his seventh year with the club.