Leafs sign F Parenteau, Winnik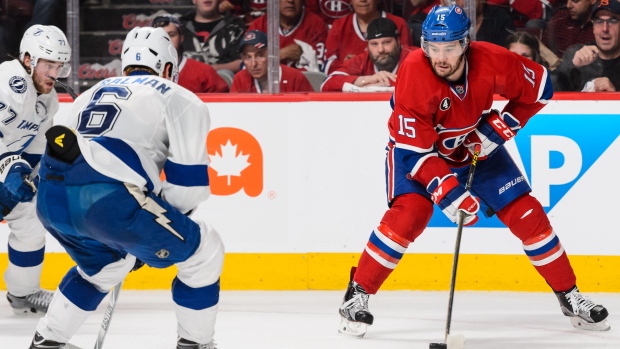 The Toronto Maple Leafs and free-agent forward P.A. Parenteau agreed to a one-year deal on Wednesday.
The Leafs also signed Daniel Winnik to a two-year deal on the first day of free agency.
The 32-year-old scored eight goals and 22 points in 56 games with the Montreal Canadiens last season. He added a goal and an assist in eight playoff games.
Selected 264th overall by the Anaheim Ducks in 2001, Parenteau has spent time with the Chicago Blackhawks, New York Rangers, New York Islanders, Colorado Avalanche and Canadiens.
Winnik signed a one-year deal with the Leafs in free agency last year. He was traded on trade deadline day to the Pittsburgh Penguins.
In 79 games with the Penguins and Leafs, the 30-year-old scored nine goals and totalled 34 points.
In 569 career games, Winnik has scored 58 goals and added 126 assists with the Arizona Coyotes, Colorado Avalanche, San Jose Sharks, Anaheim Ducks, Leafs and Penguins.