Leafs willing to retain $2M for Kessel?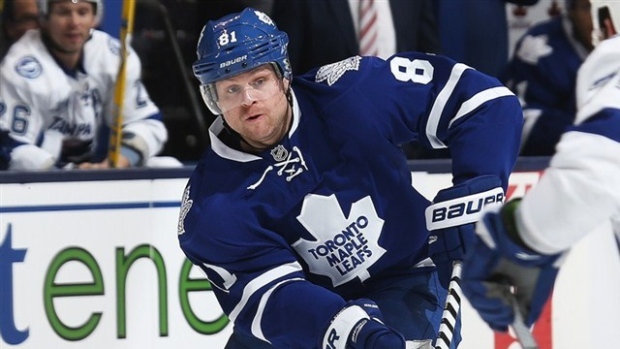 The NHL's off-season is upon us and teams are already looking to re-shape their rosters for a more successful 2015-16 season. Keep up to date on the latest trade/free agent speculation and rumours from around the league.
Facilitating a Deal?
There have been several Phil Kessel trade rumours over the past couple weeks but still no trade. Andy Strickland of Fox Sports Midwest reports the Leafs may be making efforts to further facilitate a Kessel trade.
Earlier rumours suggested teams being interested in Kessel but not at his full salary. It appears however that the Leafs could be willing to eat some of Kessel's salary.
Going for Wings
Reports out of Pittsburgh continue to suggest the Penguins are looking to add a top six winger.
First, from the Pittsburgh Post-Gazette, Dave Molinari reports GM Jim Rutherford is still targeting a top-six winger after not landing one in the draft.
"The Penguins will return home from the NHL draft with four young prospects, but no new top-six wingers."
"Rutherford said he will continue to pursue a trade for a top-six winger and will consider filling that hole with a free agent — "Both of those options are open," he said — and insisted he wasn't disappointed he didn't work out a trade here."
And then from the Tribune-Review, Rob Rossi reports only Rutherford knows the winger he truly covets but makes some guesses on who it might be.
"Only Rutherford really knows the winger he wants.
Maybe that winger is Oshie, who remained with St. Louis as of Saturday. Or perhaps Toronto's Phil Kessel is the true target. Truthfully, Rutherford's winger of choice could be either of those players or Chicago's Patrick Sharp or Calgary's Jiri Hudler or Carolina's Jeff Skinner or Edmonton's Nail Yakupov.
All of those players were linked to the Penguins during conversations I had with various folks on the floor of BB&T Center during the past two days."
Staal-ing
While his name has bounced around the trade rumours from time to time, Eric Staal's name is now in the news as a possible contract extension candidate.
Michael Smith of Hurricanes.com reports Carolina GM Ron Francis will look to get a contract extension done with Staal.
"There is still some work to do."
That includes potentially extending captain Eric Staal, who is entering into the last year of his contract.
"I've had general, open and honest conversations with Eric's agent, and we'll continue to have those as we move through the summer," Francis said. "Eric has indicated that he wants to be part of the Hurricanes moving forward, so we'll see if we can get that worked out."
Staal is entering the final year of a seven-year, $57.75 million contract.
Getting Defensive
The Buffalo Sabres have already had an active off-season, but it's not expected to slow down anytime soon.
According to John Vogl of the Buffalo News, the Sabres' next target is a defenceman.
"After improving his forward and goaltending situations, (Sabres' GM Tim) Murray's next challenge is rounding out Buffalo's roster with a defenseman.

"I probably need a veteran UFA defenseman or I have to trade for one," Murray said. "I've been talking to teams about a left-shot D."

The Sabres are scheduled to enter the 2015-16 season with Zach Bogosian, Josh Gorges, Rasmus Ristolainen, Mike Weber, Mark Pysyk and Chad Ruhwedel on the blue line, with Jake McCabe looking to graduate from the minors. Pysyk and Ristolainen are 23 and 20, respectively, while Ruhwedel has just 32 games of NHL experience."
Vogl takes a look at some of the available defencemen the Sabres could target, including Johnny Oduya, Paul Martin, and Andrej Sekera.