Maple Leafs eye fantasy sports payday
Canadian teams could be close to following the lead of U.S.-based sports teams and leagues by signing sponsorship partnerships with fast-growing fantasy sports gaming companies. TSN senior correspondent Rick Westhead has the latest about the opportunities from this new revenue stream.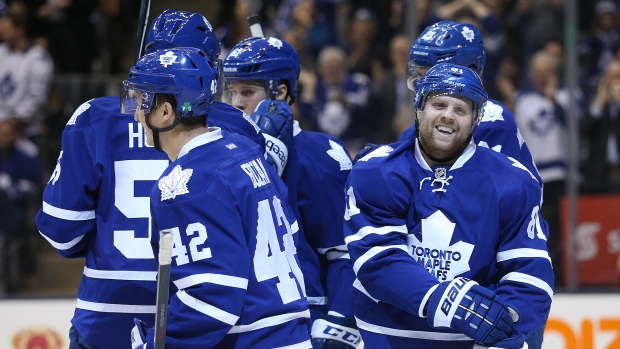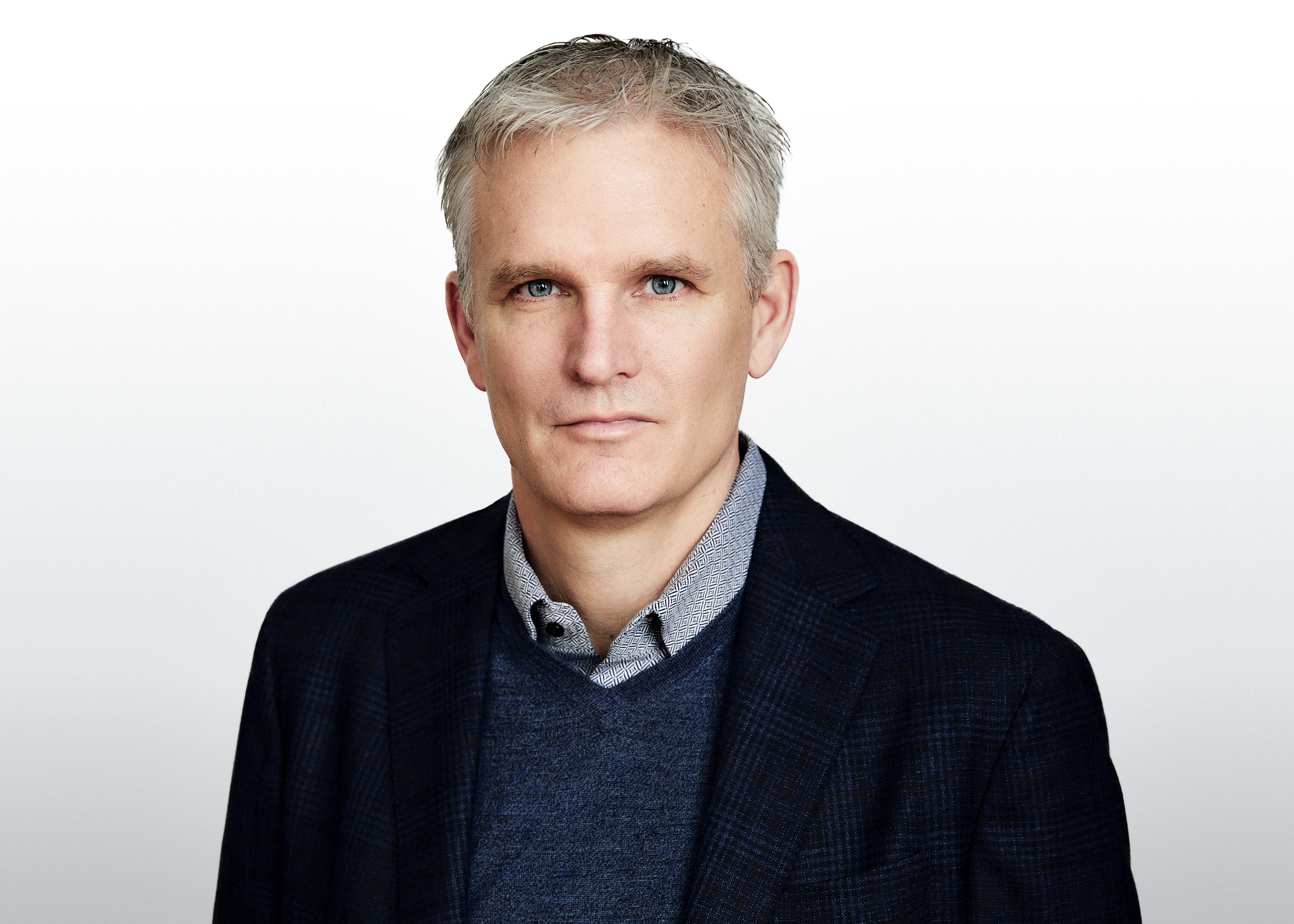 The Toronto Maple Leafs have sought legal advice in recent days about whether daily fantasy sports gaming is legal in Canada.
The Leafs are looking for confirmation that services offered by companies such as DraftKings and FanDuel are legal in Canada, three people familiar with the matter told TSN. Both DraftKings and FanDuel already operate in Canada, offering their gaming services even though some legal experts say it's "murky" whether they are operating within the confines of the law.
The fact the Maple Leafs are seeking legal advice suggests Canadian NHL teams could be close to following the lead of U.S.-based sports teams and leagues, including the NHL itself, by signing sponsorship partnerships with fast-growing fantasy sports gaming companies.
Deals signed by NHL teams in the U.S. with fantasy sports companies are worth more than $1 million, an NHL source said.
"This is a new category; it's found money," the source said.
Maple Leafs spokesman Dave Haggith declined to comment.
FanDuel spokeswoman Emily Bass said her company is attracting customers in Canada.
"We're not going to comment on Canadian teams we're taking to, but we are already in the Canadian market," she said.
A DraftKings spokeswoman did not return an e-mail requesting comment.
Even as NHL teams look to a new revenue stream, officials with the Canadian Gaming Association (CGA), a trade group whose stakeholders include casinos, are crying foul.
The CGA says it plans to begin discussions with bureaucrats across Canada to make the case that the NHL and other leagues are being hypocritical.
On one hand, the NHL has said it opposes legalized single-sport event betting. It's unclear whether the league's opinion was influential when Bill C-290 died in the Senate. That federal bill, first introduced three years ago, would have legalized single-sport event gambling in Canada.
The CGA now wants the federal government to re-examine Canadian gaming laws and says the NHL is wrong to oppose single-sport event betting while at the same time partnering with fantasy sports gaming companies.
CGA official Paul Burns says it's unclear whether daily fantasy sports games are "games of skill," as the companies say they are, or if they represent "games of mixed skill and chance." If that's the case, Canadian law says the provinces must regulate the games.
"The Criminal Code says games of chance and skill need to be conducted by the government and their agents," Burns said in an interview. "Is it all skill involved in picking players? Is there any luck involved?
It's a murky area."
Burns said his group's efforts are an effort to "bring clarity to what's legal" and that he wants to highlight "the holes in the law."
Also, with the possibility Canada will pursue an Olympic bid for 2024 and a FIFA Men's World Cup two years later, Burns said Canada needs "laws and regulations around match-fixing and sports wagering in place for those bids to be successful."
FanDuel and DraftKings have both argued that players' knowledge and skill are the bedrock of their games, as opposed to pure luck. And while U.S. courts have found fantasy games are games of skill, the legal test is different in Canada, Burns said.
Whether or not single-sport gambling is legalized in Canada, the fantasy sports gaming industry is becoming a juggernaut. In 2013, 41.5 million players in the U.S. and Canada participated in daily fantasy sports games, according to the Chicago-based Fantasy Sports Trade Association.
The growth of fantasy sports comes at an opportune time, as leagues are increasingly sharing advanced analytics and statistics. Fantasy sports companies say their customers who win games are often those who make the best use of data and statistics.
Players are typically given a salary cap to work with, which they cannot eclipse, and then assemble a lineup of players who accumulate points based on their performance in real professional sports games played that day.
It can cost between 25 cents and $1,000 to enter single daily games, and total prizes for a game can range up to $1 million.
FanDuel has paid out more than $600 million worth of prizes to players since it started in 2009.
The lure has been too much to resist for U.S. teams and leagues.
Major League Baseball already has an equity stake in DraftKings and offers daily contests on MLB.com. The NBA has an exclusive deal with FanDuel.
And in November, the NHL announced a multi-year partnership with DraftKings, which also has deals with the Boston Bruins, St. Louis Blues and New York Rangers.
The teams and leagues covet a connection to fantasy sports because players who participate in those games tend to be more engaged and connected to live events.
"There really hasn't been a court case in relation to whether fantasy sports is a game of skill or not," said Michael Lipton, a Toronto lawyer who has worked for the Canadian Gaming Association. "Some observers in the U.S. have said it isn't, but the courts haven't decided."
The 2006 Unlawful Internet Gambling Enforcement Act includes language that permits daily fantasy gaming, but its future is not certain. Some U.S. states still do not have specific legislation authorizing fantasy sports contests played for money, Lipton said.
Some websites are run by people with backgrounds in online poker, which is now illegal in the U.S., The New York Times reported in 2014.
Lipton said U.S. courts could easily get involved and decide the fate of the industry in a civil suit.
"If a player files a civil lawsuit and sues on the basis he or she has lost money on the game, they may argue the game is not legal and they are entitled to get their money back," Lipton said.
Back in Canada, the issue of whether daily fantasy sports gaming is legal was debated last week at a legal seminar in Windsor, Lipton said.
"There are risks. This hasn't been determined in Canada by any particular court," he said.
It's unclear whether FanDuel and DraftKings have been sued in the U.S. by any customers who have lost money, but both companies face potential class-action lawsuits related to allegations of false and misleading advertising.
DraftKings was sued earlier this month in Boston by James Gardner, who is seeking more than $5 million.
Gardner said in court filings that he deposited $10 with the website on Apr. 6, 2015, after reading on the company's website that he would receive a "100 per cent first time deposit bonus."
"As part of this advertising scheme, DraftKings represents that up to $600 of a user's initial payment will be immediately matched by the site," Gardner's complaint said. "For example, if they deposit a payment of $100, consumers will immediately have $200 with which to enter DraftKings' contests."
Gardner alleges, however, that the bonuses are only a small amount, "4 per cent or less of every dollar they spend" and that DraftKings' promotion claims are "unfair and deceptive..."
DraftKings has not filed a statement of defence.
FanDuel faces a similar lawsuit.