McDavid has lost 5-10 lbs due to illness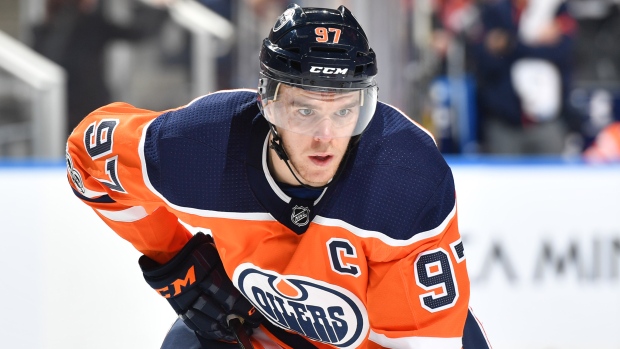 Edmonton Oilers captain Connor McDavid has been battling illness over the past two weeks and, according to TSN Hockey Insider Darren Dreger, he lost at least five pounds as a result.
While McDavid did not miss a game due to the illness (and the 20-year-old managed to score three goals and tally nine points over his last five games), but Dreger reports the sickness did take a toll.
"I don't know how much this story has been played up locally, but he was real sick," Dreger told Edmonton's TSN Radio 1260 on Thursday. "In fact, probably shouldn't have been in the lineup, but the kid's a gamer, right? And probably realizes that if he's not in the lineup then their chances of winning are weakened that much more.
"My understanding is he lost between five and 10 pounds which on that frame is a considerable amount."
McDavid, 20, is listed at 192 lbs by the league's official website. Oilers head coach Todd McLellan confirmed Tuesday that McDavid had been under the weather for a while.
"He's been sick for a week to 10 days now," he explained. "He's starting to feel better, but we'll monitor his practice time."
McDavid played a season-low 16:05 of ice time in the Oilers' blowout loss to the St. Louis Blues on Tuesday. He played 18:18 and tallied two assists Thursday against the Detroit Red Wings.
McDavid has 10 goals and 28 points in 22 games this season.