McKenzie: 10-game threshold holds different meaning for different teams
If we're almost three weeks into the NHL regular season, it must be time to play "which underage junior(s) will be sent back before playing his 10th game." As TSN Hockey Insider Bob McKenzie writes, each situation is unique, depending upon the individual team/player circumstance.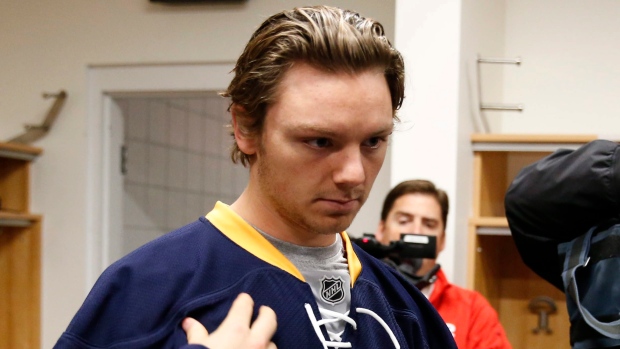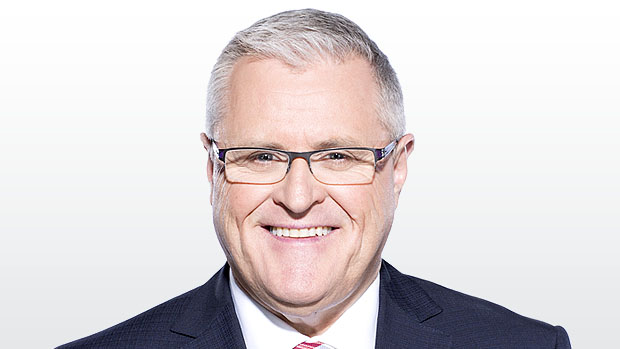 If we're almost three weeks into the NHL regular season, it must be time to play "which underage junior(s) will be sent back before playing his 10th game."
By now, most everyone is familiar with the 9/10 game threshold for junior eligible players in the NHL: Play that 10th game and the first year of the player's three-year entry-level contract gets "burned" or used up, even if the player is sent back to junior at any time after that.
It varies from NHL team to team and player to player, but there's growing evidence to suggest NHL clubs are becoming a little to a lot less concerned about "burning" the first year of the contract. Most, if not all, of the GMs I've spoken to on the subject are far more cognizant of the 39/40 game threshold than the 9/10 mark.
If a player plays in his 40th game of the season, it counts as an accrued year of service counting towards the seven years required to become an unrestricted free agent. Put more in terms us laymen can understand: if your favourite team's underage junior plays in 40 games this season, the clock starts ticking on his seven-year countdown to unrestricted free agency.
So a team may very well be prepared to "burn" that first year by allowing its underage junior to play 10 games but, depending on how the player is faring at mid-season, won't permit the player to get into that 40th game, secure in the knowledge the young prospect is eight, not seven, years away from UFA.
But as I said, each situation is unique, depending upon the individual team/player circumstance.
Take the Buffalo Sabres, for example.
They're not going to be very good this season. Underage forward Sam Reinhart and underage defenceman Nikita Zadorov could be the best players on the Sabres this season and general manager Tim Murray could say he doesn't want to start running the meter on either guy, in terms of burning a contract year and/or accruing a year's service towards UFA.
The reality is they're not the Sabres' best players, not even close. So the likelihood of Reinhart and Zadorov being returned to junior this week is extremely high.
Reinhart is scheduled to play in his eighth game tomorrow (against Toronto) and he has one assist and is playing an average of 10:24 in his first seven games. The Sabres still love his potential but they want him to get physically stronger. They would prefer to send him to Rochester of the AHL but the development agreement between the CHL and NHL means Reinhart must be either kept on the NHL roster or sent back to Kootenay for what would be his fourth WHL season. So, barring an unforeseen development, Reinhart isn't likely to see his 10th NHL game this season.
As for Zadorov, he has played just one NHL game this season, logging icetime of 6:12. He showed up to Sabres' training camp well above his playing weight. What's clear is he is not, at this time, prepared to be an NHL defenceman.
His situation, though, is a little trickier than Reinhart's.
The Sabres want Zadorov to return to the London Knights of the OHL, where he was playing when they drafted him in the first round in 2013. Zadorov's agent, though, has informed the Sabres his client would rather play in the KHL and there are likely millions of reasons why that makes sense for the kid.
But the NHL-CHL agreement is clear: Zadorov is supposed to be sent back to the OHL if he's not on the Sabres' roster. And in this instance, that also happens to be the wish of the NHL club. So when the Sabres get around to re-assigning Zadorov, and they will, we'll see if there are any issues on his final destination for this season.
There are underage juniors who are at the opposite end of the spectrum from Reinhart and Zadorov, those who are guaranteed or virtually guaranteed to skate past the 9/10-game threshold.
Washington's Andre Burakovsky has been playing as the Capitals' second-line centre, even though he played junior hockey as a winger. He's been outstanding thus far, scoring two goals and seven points in eight games, averaging 13:52. For now, he's not going anywhere.
Ditto for first overall 2014 draft pick Aaron Ekblad of the Florida Panthers. He is averaging 21:54 in seven games, chipping in with two assists and playing like a seasoned pro.
Tampa's Jonathan Drouin got a late start on the season because of a broken thumb but he's scored one goal and three points in four games for the injury-riddled Lightning, averaging 18:33. I'd be hard pressed to think how poorly Drouin would have to play in order for the Lightning to even think about sending him back to junior for the second consecutive year.
Leon Draisaitl, celebrating his 19th birthday today, will play in his ninth game for the Edmonton Oilers tonight and while he's had some ups and downs so far -- one goal and three points in eight games, averaging 13:13 -- the Oilers want him to work on the pace of his game. He can't do that in Prince Albert of the WHL, so unless there's a major reversal on the Oilers' part, Draisaitl will play 10 or more games in Edmonton.
The same is likely true of the remaining underagers -- Ottawa's Curtis Lazar (0-1-1 in 5 GP, 13:58), New York Ranger Anthony Duclair (0-4-4 in 6 GP, 14:03) and San Jose defenceman Mirco Mueller (0-1-1 in 7 GP, 18:09). All three have played enough, and well enough, to justify sticking past the nine-game mark but, that said, they're not at their ninth game yet. One supposes if they were dreadful in their next two or three games, their clubs could opt to re-assign, but based on everything we've seen thus far, that's doubtful.
The Sens, Rangers and Sharks all fancy themselves playoff contenders, so they're not overly concerned about burning the first year of an entry-level deal. The tougher call for them, and the other teams, will be after the 39th game, when they have to make a conscious decision to start the free-agency countdown clock when they could choose to delay it for a year.
As for Bo Horvat in Vancouver, he's currently on a conditioning stint in Utica of the AHL. When he comes back form Utica, Vancouver has lots of time to look at him before deciding on whether he stays or goes back to London. He has yet to play a game this season because of a shoulder injury.
Some NHL clubs and player agents have duly noted that if a team keeps an underager past the 9/10 game threshold but sends him back to junior before 39/40, there may actually be a financial benefit to the club to do so.
If a player goes back to junior in a burned first year of an entry-level deal, it's difficult to earn the bonuses available to him. It also makes it more difficult for a player with a lesser body of entry-level work (two years instead of three) to hit a home run in the player's second NHL contract, much more likely to have to take a lower-value bridge deal than a long-term, big dollar pact.
At the end of the day, though, development of the young players is the first and foremost consideration for NHL GMs. If the kids are ready to play NHL minutes, and they're contributing in some meaningful way to the team's cause, whatever it may be, they'll likely stay.
If not, then it's back to junior, but that doesn't mean the 9/10 game threshold is paramount.