Mistakes pile up in Leafs' third straight loss
Despite their high-quality scoring chances, the Maple Leafs' defensive mistakes and sloppy play cost them two points in the standings as Toronto loses its third straight to the Capitals, Kristen Shilton writes.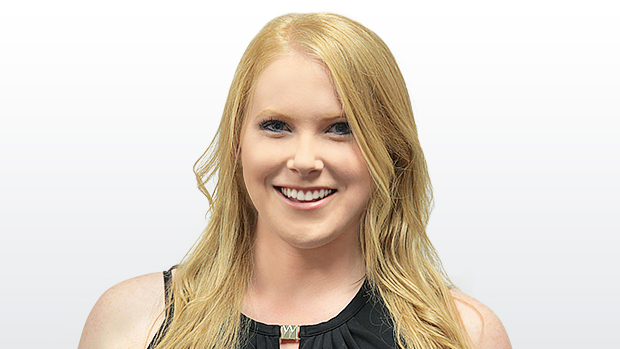 TORONTO – As the dust settled on the Maple Leafs' 3-2 loss to the Washington Capitals on Thursday, the reality of their defeat was uncomfortably clear – they had a landslide of chances that could have resulted in a happier ending but those chances were no match for the Leafs' self-inflicted wounds on this night.
"You can't outscore your defensive mistakes. You have to be good defensively," surmised Leafs coach Mike Babcock. "There was lots of good opportunity here, no question about it. I thought we had exceptional looks… but the bottom line is you have to get points."
Those have been in shorter supply for the Leafs lately, with Thursday's loss marking the first time all season Toronto has dropped three consecutive games (two in regulation, one in overtime).
Frustratingly for the Leafs, their first period against Washington was impressive, tilting the ice in their favour while Braden Holtby and Frederik Andersen traded fantastic saves in net to keep the fast-paced game goalless.
Toronto was the speedier group then, controlling possession at 60 per cent and landing six high-danger scoring chances on Holtby. The Capitals netminder came up big on one sequence in particular, making a highlight-reel, full-split save on Patrick Marleau that looked so surely to be going in, the goal lamp was practically lit before Holtby's outstretched leg had smothered the puck.
That was the first of many missed connections for the Leafs, piling up one on top of the other while Toronto outshot Washington 12-7 in the opening frame, and 42-28 by game's end.
"We had a lot of pucks on net and did some good things, but at times we didn't sustain some of the momentum that we would have liked," said John Tavares, who scored the Leafs' second goal. "It's a long grind for 60 minutes and you have to find a way to overcome those challenges, rise to that level and be determined to get it done."
The adversity for Toronto came fast and furious in the second. Tied 0-0, Babcock shuffled his second and third lines to spark some offence, swapping Andreas Johnsson for Marleau on Auston Matthews' line with Kasperi Kapanen and having Marleau join William Nylander and Connor Brown.
In short order, a holding infraction against Morgan Rielly called the Leafs' penalty kill into action, and Alex Ovechkin did what he does best, firing a one-timer from the right circle past Andersen to give Washington a 1-0 lead.
Later in the period, right after Toronto's first power play attempt, Brett Connolly snaked in front of Andersen to wrap a puck around his skate, doubling Washington's lead to 2-0.
While the Capitals played increasingly better and with more structure from then on, the Leafs became sloppier in their own end, registering only one shot on goal in the final nine minutes of the second while Washington ran around their zone with 67 per cent possession.
"They scored one on the power play, we were fine; they scored the second [one] and it kind of took a bit of life out of us," Matthews admitted. "We should have done a better job responding after that. It took us a bit to get it back but when we got it back we were working hard and had the puck most of the time."
Toronto did regain its composure, however briefly, when Johnsson expertly buried a Matthews rebound early in the third, cutting Washington's lead to 2-1. A power play chance for the Leafs emerged soon after, and all that hard-won momentum vanished when Tom Wilson scored shorthanded to restore Toronto's two-goal deficit.
Tavares potted his 6-on-5 goal with 33 seconds left in the third to try and close the gap but it was all inevitably too little, too late for the Leafs.
"To play that good and not score and they score, I feel like it's more that we have to score on our chances before they get the [chance]," Johnsson concluded.
"It took us a bit to get [our game] back, but all in all I think we can be pretty happy with our effort," Matthews added. "We battled back, it just wasn't enough."
With the Boston Bruins surging past them in the Atlantic Division standings now, sitting second while Toronto sits ahead of Montreal in third, there is no time to waste on moral victories this late in the season. Staring down four games in the next seven days, the Leafs are more hyper aware of what needs doing at this juncture than anyone.
"We have to find a way to get a result, find a way to get to another level and be able to capitalize on our opportunities," Tavares said. "Find a way to get some more pucks inside, get to the middle of the ice a little more. We know we have a lot of important hockey coming up. I think [it's] just digging in and finding a way to break through."
TAKEAWAYS
Johnny on the move
Johnsson has come a long way over the course of this season, overcoming a slow start to push his way back into the top-six during Thursday's contest.
In the first period alone against Washington, Johnsson had four shots on goal and attacked the Capitals in their end on nearly every shift. Getting the call to join Matthews and Kapanen was a no-brainer, and in fact felt long overdue considering Johnsson's success of late, of which Thursday was a continuation. The winger had tallied five goals and nine points in eight games previously, reflective of the uptick in what he called "mental confidence."
By the end of two periods, Johnsson had eight shots on goal, a new single-game career high for him (it was previously seven, on March 18, 2018 against Montreal). Just getting shots off wasn't enough for Johnsson, and finally he managed to put one behind Holtby off a great collaboration with Matthews deep in Washington's end.
It's Johnsson's tenacity that stands out amongst Toronto's forwards, the way he battles for pucks and so often comes away with a positive play. Coupling his speed and skill with Matthews and Kapanen could turn into the offensive threat Toronto needs after scoring just four goals in their last three games.
Johnsson finished the game with 10 shots on goal.
Need a pick-me-up
There have been innumerable games this season where Andersen has lifted the Leafs to victory, or at least given them a fighting chance at one. In his 300th career NHL game on Thursday, Toronto's starter was beatable early on, and in need of a bail-out that didn't quite come to fruition.
While Holtby was terrific turning aside 21 shots by the Leafs through the game's first two periods, Andersen was average allowing two goals on 12 shots from the Capitals. Both scores – Ovechkin's predictable blast from the right circle, Connolly's front-side wrap around with the far post open – were containable, and Andersen didn't immediately give off the same confident air in net that he had since Toronto returned from the bye week last month.
As the Leafs' game in front of Andersen became less crisp, they leaned on a big performance from him in the third period to claw back. And start the comeback they did with Johnsson's goal, only for Washington's two-goal lead to be reinstated by Wilson's clean shot past Andersen.
Turning aside 25 shots for an .893 save percentage, Andersen had his first sub-.900 game since Jan. 14, proving how strong he's been for the Leafs in the season's second half. Like the rest of his team, against Washington there was just enough missing in Andersen's game to see a victory slip out of reach.
Willy on his way
It had been about 10 months since the last time Nylander played centre for the Leafs, but with his game trending upwards of late (five points in his last eight games), coming off the wing to fill in for the injured Nazem Kadri (concussion) down the middle seemed like a good challenge for Nylander.
Between Brown and Johnsson, Nylander was good out of the gate in the offensive zone, controlling the puck, winning faceoffs and generating some good scoring chances, including one off his backhand that nearly fooled Holtby.
Nylander was reduced to just fine after that with Johnsson gone, alternating between great spurts of offensive power and looking skittish trying to do too much with the puck. While at first the defensive responsibility of playing centre seemed to galvanize him, as Washington pressed harder, Nylander looked less comfortable in his own end, and stood watching in front of Andersen when Connolly scored the Capitals' second goal.
Babcock acknowledged he wasn't trying to "take anything away" from Nylander with the winger switch, just that he wanted to amplify Johnsson's jump, but it did leave a noticeable lack of pop on Nylander's crew.
With the Leafs coach refusing to make any promises about what Toronto's lineup will look like going forward, and Kadri's status still up in the air, whether Nylander gets another look at centre in the near future remains to be seen.
Nylander finished with five shots on goal and minus-1, and at 71 per cent in the faceoff circle.
Blue and White Trending
Tracking Leafs' trends all season long
Tavares hasn't gone more than two games without registering at least a point this season, a streak he kept alive with a third period goal on Thursday.
Next up
Toronto takes on the Montreal Canadiens at home on Saturday.
Open Mike
"I've liked the way we've played most nights here. Over time, you do good things, good things happen, so I'm not as concerned about it."
– Mike Babcock, on whether he has any theories regarding the Leafs' sudden decline in scoring (four goals in three games)