MLB rumours: Orioles shopping Machado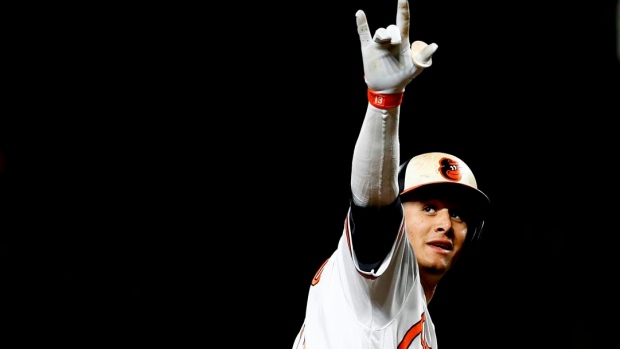 Get the latest rumours of the Major League Baseball Winter Meetings on TSN.ca.
---
Baltimore Orioles
The Balimtore Orioles are reportedly shopping all-star third baseman Manny Machado, according to Ken Rosenthal.
Machado is also looking to move back to shortstop.
The 25-year-old would be a free agent at the end of next season.
Washington Nationals
Scott Boras is trying to engage the Washington Nationals on starting pitcher Jake Arrieta according to Jerry Crasnick of ESPN.
The Nationals already have close to $400 million invested on two starting pitchers Max Scherzer and Stephen Strasburg, but Boras is still making a pitch.
---
New York Yankees
Bob Nightengale of USA Today is reporting that the Yankees are trying to swin a trade for a starting pitcher.
On the Yankees radar is Detroit Tigers pitcher Michael Fulmer and Arizona Diamondbacks P Patrick Corbin.
---
Neil Walker is seeking a four a four year deal according to Jon Heyman of FanRag sports.
There are few second base options on the market this off-season.
---
San Diego Padres
Jon Heyman is also reporting that the San Diego Padres are strongly in the mix for first baseman Eric Hosmer.
---