Montoyo making an excellent first impression
The Blue Jays won't be playoff contenders this season, but if they're going to be in the future they have to maintain a positive attitude and lose with a purpose. That purpose is being clearly defined by their rookie manager, Steve Phillips writes.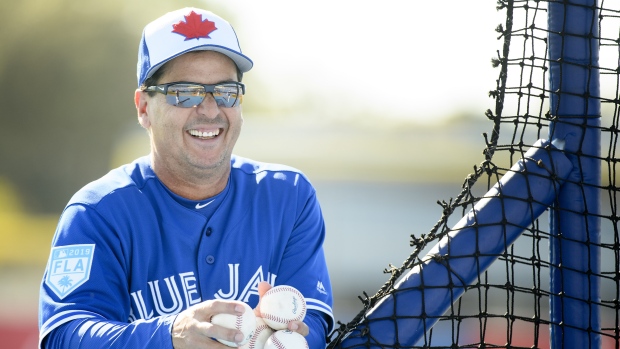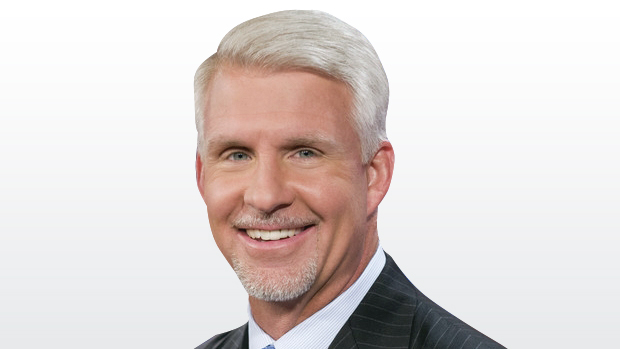 I tell my kids, "You only get one shot at a first impression, so don't waste it." Somebody must have also shared that wisdom with Charlie Montoyo, because the impression he has given so far is that of being a very good person and a more than capable manager.
His game managing is excellent despite the team's 8-12 record. He manages the players that he has instead of pining for better players.
Minor-league managers understand that they get what they get when it comes to players. Their job is to get the most out of the roster they have been given. Montoyo's 18 years in the minors have given him that perspective as a big-league manager.
Here are a few more examples of the strong impression he's making:
- The decisions made by the front office to trade away arguably the two best leaders on the team – Kendrys Morales and Kevin Pillar – were based upon a feeling of confidence that Montoyo and his staff can handle whatever leadership is needed.
- The players' reaction to their first win of the season and the celebration for their manager's first major-league victory points to a real connection he has made in a short period of time. The players only celebrate the manager if they feel celebrated by their manager.
- Montoyo colorfully called himself out last week for a mistake where he realized he should have challenged a call in the seventh inning of a game against the Tampa Bay Rays. He dropped a ton of F-bombs, which made him seem real. Also, acknowledging his mistake is a valuable tool in getting players to take accountability themselves.
You find out more about somebody during tough times than you do when things are going well.
After the Jays were swept in Cleveland earlier this season, they headed to Boston for a quick two-game series that included the Red Sox home opener and celebration of the 2018 World Championship with a ring ceremony.
The momentum could have been rolling in the wrong direction for a young, struggling club but Montoyo's Jays came out aggressively against Sox ace Chris Sale, knocking him out of the game after allowing five runs in four innings.
The fifth run came when Lourdes Gurriel Jr. stole home on the veteran lefty. That stolen base showed the aggressiveness of Montoyo being shared with his team. The Jays went on to win the game 7-5. It was a nice response to a tough preceding series.
Toronto won't be playoff contenders this season, but if they're going to be in the future they have to maintain a positive attitude and lose with a purpose. That purpose is being clearly defined by their rookie manager, who is off to a good start.
A case of the yips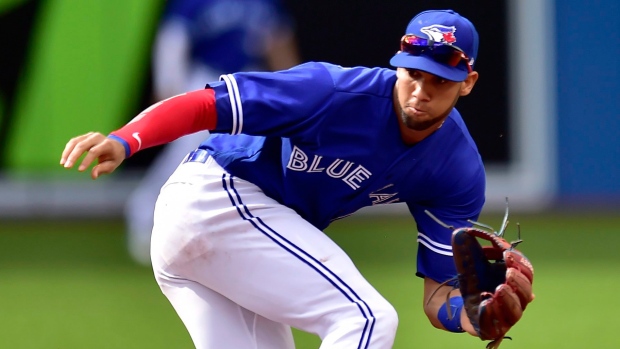 Lourdes Gurriel Jr. was sent to the minors earlier this week to overcome a case of the yips. It's a mental ailment mostly found in baseball players and golfers.
In baseball, it typically occurs when a player has to make a shorter throw with less velocity. They start to think about how to throw the ball instead of just throwing it. Because it's a shorter throw, it calls for less than maximum effort and, for some reason, the players obsess about when to let go of the ball. Inevitably, they let go too soon or too late. Once the wildness happens, fear starts to take over and makes the obsession worse. And then the problem repeats itself.
Former second basemen Steve Sax and Chuck Knoblauch ailed from it. Cubs starter Jon Lester has a form of it as well. He can't control the ball on throws to the bases, whether on a fielded ball or a pickoff move. Lester and most of the second baseman who suffer from the ailment have no problem throwing the ball at maximum effort.
Gurriel Jr. can make throws from the left side of the infield because those don't depend on a soft touch. He can just field the ball and rifle it across the infield. The yips don't affect outfielders because they always throw the ball to the infield with maximum effort.
The New York Mets had a former catcher, Mackey Sasser, who struggled miserably to throw the ball back to the pitcher. But if a baserunner tried to steal on him, he could quickly and accurately throw a laser to second base without an issue.
Typically, a mental struggle like this can consume a player. He feels embarrassed and helpless. It ends up affecting every aspect of his game. A change of scenery is often valuable. Gurriel can go to Buffalo, where he hasn't had the issue in the past, and just play.
You walk a fine line when curing a player of this malady, though. If you make too big of a deal out of it, it could increase the obsession. If you don't do enough, then he can't replace his negative thoughts.
All is not lost, though. Gurriel Jr.'s biggest strength is his versatility. If second base is not a long-term option for him because of this, he still has value at any number of other positions.
Yankees and Red Sox struggle early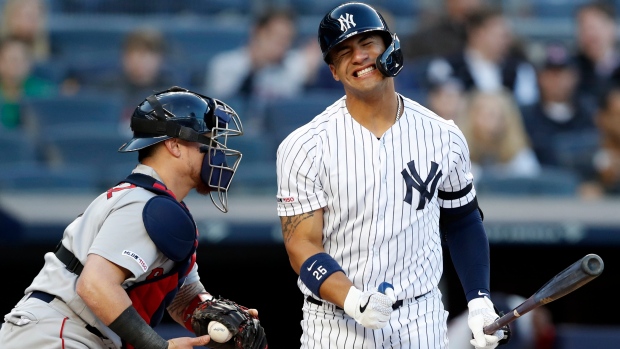 The AL East seemed pretty predictable at the start of the season. The Yankees and Red Sox would each win close to 100 games, with one finishing in first place while the other would finish second. The Rays would be very competitive and be a close third, hoping it would be good enough for the second wild-card spot.
Instead, the Rays are in first place with a 14-4 record, while the Yankees are in second at 8-10 and the Red Sox are in last with a mark of 6-13.
I guess that's why we play the games.
New York's problems are clear and concise: health. The Yankees currently have 12 players on the injured list. Their depth has been challenged unlike anything I've ever seen. It isn't a surprise that they have lost 10 games. It's amazing they have won eight.
The Red Sox struggles are less about health and more about inexplicable underperformance from their star players. Pitching ace Chris Sale is 0-4 with an 8.50 ERA. The league is hitting .311 against him with five homes in four starts. Last season, the opposition only hit .181 versus the lanky lefty with 11 homers in 27 starts. The 2018 AL MVP, Mookie Betts, is only hitting .200/.305/.371. These two led the Red Sox to a 108-win season in 2018. In addition to Sale's struggles, among the rest of the starting rotation, only David Price has an ERA below 6.00. They have a team ERA of 6.01. That is bad enough to be the second-worst overall in MLB.
The Yankees are going to get healthy at some point as most of their key injured players will return by the end of May at the latest. The Red Sox just need their good players to play well.
I'm a believer that players tend to get to their average production from previous years by the end of the season. This means the Yankees and Red Sox are going to get very hot, very soon and it will last for a long time.
I still pick the Yankees to win the division and the Sox to finish second with the Rays a close third place. I admit that I won't be shocked if Tampa Bay finishes ahead of one or both of them. If that happens it will say more about the Rays than the Yankees and Red Sox.
Spitting Seeds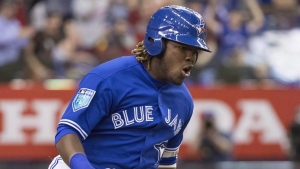 - It's just a matter of time now before Vladimir Guerrero Jr. gets called to the majors. It won't be this weekend in Oakland as that has already been ruled out. It may be next week though. It feels close. He is tearing up Buffalo (.412/.500/.824), having recovered from his oblique injury. We all know that even if Guerrero was completely healthy he wouldn't have been on the opening day roster because of service time. The injury actually allowed the Jays to avoid any controversy about service-time manipulation. It also allowed the organization to gently address core conditioning and its impact on the young slugger's career, in addition to working on his defense and base running. Plus, I much prefer promoting a prospect to the majors after he has started the season in the minor leagues. Guerrero will be ready to succeed immediately with the momentum of a good Triple-A performance and with less overall fanfare. I'm so excited for his arrival that it feels like Christmas Eve.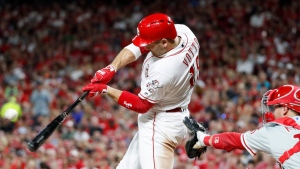 - Pop outs to first base are about as demoralizing to a hitter as a strikeout. It feels like such a waste. Cincinnati Reds first baseman Joey Votto finally experienced what that felt like for the very first time on Wednesday. He hadn't done it in 6,828 career plate appearances. This rare occurrence shows what a great hitter he truly is. The most amazing part of it is that Votto avoids pop outs even though he is not a groundball hitter. He is a line drive/fly ball hitter who makes solid contact consistently and drives the ball to the outfield. My baseball world is crumbling down. Even Joey Votto is human.