Nash submits no-trade list to Rangers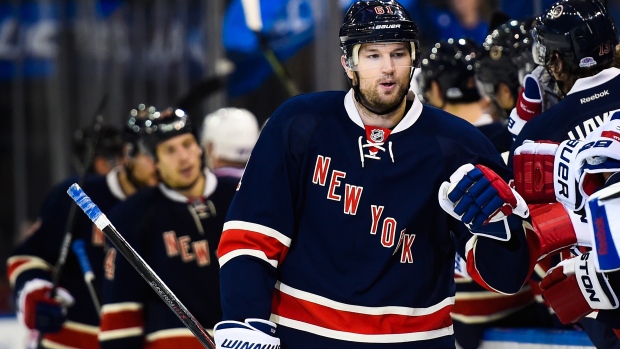 The New York Rangers requested Rick Nash's 18-team no-trade list and received it on Sunday, according to TSN Hockey Insider Bob McKenzie.
Nash, a pending unrestricted free agent, has 15 goals and tallied 25 points in 52 games this season with the Rangers.
The 33-year-old forward scored 23 goals and tallied 38 points in 67 games with the Rangers last season.
Larry Brooks of The New York Post reported Sunday the Rangers are willing to retain up to half of Nash's $7.8 million cap hit. He listed the Nashville Predators, Columbus Blue Jackets, Dallas Stars, St. Louis Blues, San Jose Sharks and Pittsburgh Penguins as potential suitors.
Nash, the first overall pick of the Blue Jackets in the 2002 entry draft, is listed at No. 13 on the TSN Hockey Trade Bait board.