NHL should reward regulation victories with an extra point
As of Thursday, 15 teams were separated by no more than three points. That means half the league is essentially tied. TSN Hockey Insider Pierre LeBrun feels it's time for teams that win in regulation be rewarded with an extra point.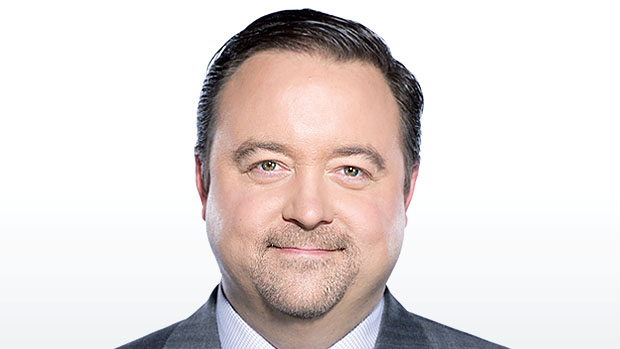 It was at a February 2004 general managers meeting that got minimal media coverage that we first learned about big changes ahead for the game.
A handful of us who regularly cover the NHL beat -- Bob McKenzie, Darren Dreger, David Shoalts, Al Strachan, me and perhaps a few others -- went to Henderson, Nevada, that year to cover the three-day GM gathering. I distinctly remember how few people were there.
One day, NHL executive vice president Colin Campbell sat down in a small room in front of us and started reeling off the GMs' recommendations: no more red line, the introduction of a shootout, a total crackdown on obstruction, etc. It was the heart of the drastic package that would change the look of the NHL once the league emerged from the 2004-05 lockout.
I recall our jaws collectively dropping to the ground. The changes were massive.
And one specific rule recommendation stood out, if only because it was the one that ultimately ended up on the cutting-room floor: awarding three points in the standings for a regulation-time victory. The idea at the time was to go to a 3-2-1 point system in conjunction with the shootout after first asking the AHL to experiment with it.
Somehow, when the NHL emerged from a year-long labor dispute with a rebooted look for 2005-06, the three-point win was non-existent.
Why? Because the league rightfully figured out that sticking with the 2-1 point system would artificially create even more parity. That's exactly what has happened ever since the shootout loser point came into effect. No more tie games means more points are awarded almost every night. To every team that wins or at least makes it to overtime.
The GMs kicked around the 3-2-1 point system again when they met in March of 2007, but it was panned and canned once and for all.
"It never had a lot of legs. It had some support, but not much,'' Brian Burke, who was at both those 2004 and 2007 GM meetings, said Tuesday from his Calgary Flames office. "I researched this quite a bit. I read a very detailed study about English soccer, which I forwarded to the league. The basic conclusion of this study is that it had no impact on results, that players were properly incentivized to win the game regardless.''
Still, I bring this up because I believe it's time the NHL re-examined the idea. One look at the NHL standings reveals just how close teams are. The salary cap system, 12 years out, has produced exactly what commissioner Gary Bettman figured it would: total parity.
"Some people think parity is a dirty word but it's not," Nashville Predators GM David Poile said on Tuesday. "It's great. It's made the races very close. It keeps everyone in it much longer.''
Still, as of Thursday, 15 teams were separated by no more than three points. That means that half the league is essentially tied. Isn't it time, now that we have true parity with the talent base forcibly spread among 30 rosters, to allow at least some of the cream to rise to the top? It seems fair to me that teams that actually win games more handily, in 60 minutes, and don't rely as much on extra time to collect points, should be rewarded.
It would also allow some teams to rally late in the season. As it stands now, it's difficult to make a charge up the standings because teams in front of you are picking up points almost every night. But if a team were to get on a regulation-time victory surge, that would make a difference.
"We have looked at it and even put it forward as an option with our league [two years ago], but it didn't get any traction with our group, both with hockey and business people,'' AHL president Dave Andrews said.
Andrews thinks the idea has merit, however. He believes that the third-period product might be augmented with the carrot of three points on the line for a win in 60 minutes.
The KHL -- in which Mike Keenan coached for several years -- uses the 3-2-1 point system.
"They do have the three-point system in the KHL, and I think it separates the groups a little bit more than the two-point system," Keenan said Tuesday. "The better teams accelerate their positions by [having] the three points as a possibility. That's the biggest difference I've seen. I like it.
"I think people like to have dynasties and they're not going to get them now in the NHL. You saw the separation in the KHL with the better teams. But it also allowed fans to cheer for true underdogs,'' Keenan added.
Burke is still not buying the 3-2-1 system for one second.
"You will have teams mathematically eliminated from the playoffs by Christmas. I really think so,'' said the Flames' president of hockey operations. "I have zero interest in that. None. I'd rather put a sharp stick in my eye.''
I get his point, and perhaps he's right, but again I argue that the true roster parity in today's NHL will ensure that no teams get left behind that early. And awarding three points for a 60-minute win would serve to better reflect reality, is all.
"I understand your point, but I think this falls into the category of: If it ain't broke, don't fix it,'' Poile said. "The system works.''
I contend that the reality in a true, parity-driven league is that a few elite teams would gain more comfort in the standings, but I believe there would still be a very close race for the rest of the pack.
We have true parity already. We don't need to artificially insulate it anymore.