Emotional Marleau puts on best poker face in San Jose return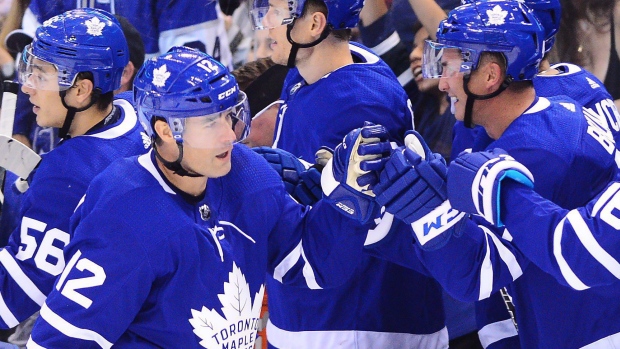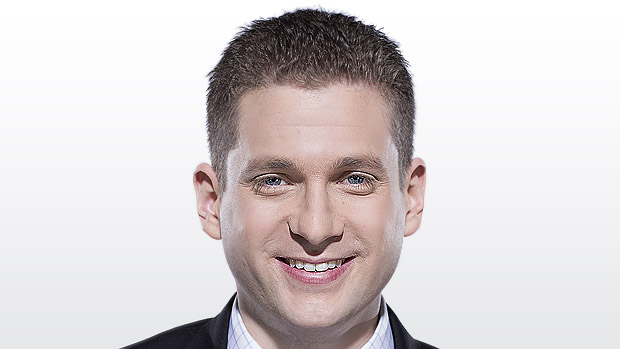 The Maple Leafs skated at the SAP Center in San Jose on Monday morning.
Notes below:
* Emotional Marleau puts on his best poker face in SJ return
* Patrick recalls Thornton's brief Boston homecoming
* Seeking spark, Babcock reunites old lines
* Lines/PP units: JvR, Martin return
----
* The San Jose Sharks will honour Patrick Marleau, the franchise's leader in goals, game-winning goals, points, shots and games played, in a pre-game ceremony on Monday night.
"I'm going to try my best at having a good poker face out there, but there's going to be a lot of emotions, that's for sure," Marleau admitted.
The mild-mannered 38-year-old, who grew up in the small town of Aneroid, Saskatchewan, became the face of the franchise in San Jose after getting picked second overall by the club in the 1997 draft. After nearly two decades in northern California, it was a bit weird entering the SAP Center on Monday morning as a member of the opposition.
"Stepping out onto the ice just feels different," he said. "Different side of the rink, different room and things like that, but trying to keep my routine as close to normal as possible."
Despite playing more than 1,500 NHL games, head coach Mike Babcock expects Marleau will be dealing with some nerves tonight.
"A hundred per cent he will be, for sure, and that's why you play sports," Babcock said. "As soon as you stop being nervous, you may as well quit and do something else. That's why you're in it – you're in it for the duress, you're in it for the ups and downs, you're in it for the adrenaline that gets you going. He'll be pumped up tonight."
Marleau still has a home in the Bay Area and hosted a family dinner on Sunday night. This game has been on his mind for some time and his wife, Christina, has made the trip along with their four young sons so they can all experience the special night together.
The Leafs are using Marleau's return as a rallying point.
"He's earned the right (to have) this tribute," Babcock said. "They didn't just give it to him. He earned it by being a good man and a good player and doing it for a long time. So, he should take it all in and enjoy it because not many guys are going to experience what he's going to experience tonight.
"The players over there have a lot of appreciation for him and so do the fans so it will be a special night and it's important that we play well for him, so a big night for our team."
*Asked if any other homecoming games he's been involved with in the past stand out, Marleau breaks into a big grin.
"Well, just Jumbo's I guess, going back to Boston. He got kicked out within the first couple shifts so I'll try not to do that (laughs)."
Joe Thornton received a game misconduct after levelling Hal Gill with a hit from behind just 5:13 into his first game back at the Boston Garden in 2006.
"It has been a while since we've played against each other," Marleau noted. "It was always a challenge back, early in our careers, playing against each other and I'm sure it's going to be the same way now."
Marleau and Thornton haven't faced each other in an NHL game in 14 years.
Does Marleau have a favourite story about Thornton?
"Well, there's too many," he said with a chuckle. "And there's probably a couple I can't tell."
Despite all his on-ice success, Marleau says his greatest memories of San Jose will be the off-ice relationships he formed.
"When you talk to most guys, I think when they're done it's always about being in the room, the friendships, those things, being on the road together, you're in the locker room every day, a lot of banter back and forth and just having fun," he said. "Those are the things that last well into retirement."
*As expected, James van Riemsdyk (lower body) and Matt Martin (upper body) are ready to return to the lineup after missing Saturday's game with minor injuries. That allowed Babcock to reunite all his old lines at Monday's morning skate. Tyler Bozak was once again between JvR and Mitch Marner. Meanwhile, Marleau was back with Nazem Kadri and Leo Komarov. The fourth line was Dominic Moore between Martin and Connor Brown. That's the same formation that started the season in Winnipeg with the exception of Moore, who rotated in as the fourth-line centre with Eric Fehr through the first eight games. The Auston Matthews line has remained together all season.
"We're going back to what we thought worked for us in the past and we'll see if we can catch fire again," Babcock noted.
In the later stages of Saturday's loss, Babcock demoted Bozak to the fourth line and shifted Marleau to the centre spot on a line with Josh Leivo and Marner.
The Leafs have lost three of four, including dropping consecutive games on home ice against the Hurricanes and Flyers.
"We just got to get back to the basics," Martin said. "Things aren't going to go smoothly all year. It's a long season and we didn't think we were going to just wipe through the NHL and through the schedule. A little bit of adversity here will help us grow."
Have other teams adjusted to Toronto's high-flying style?
"I don't know how much is adjustments they've made and how much we've turned the puck over," Babcock said. "So, at the start we were very hungry and you're really jumping and really competing. Then we got feeling pretty good about ourselves and we're not quite as good. What part is us and what part is them?"
*Lines at Leafs morning skate:
Forwards
Hyman-Matthews-Nylander
Marleau-Kadri-Komarov
van Riemsdyk-Bozak-Marner
Martin-Moore-Brown
Leivo, Kapanen
Defencemen
Rielly-Hainsey
Gardiner-Zaitsev
Borgman-Polak
Carrick
Goaltenders
Andersen starts
McElhinney
*Power play units at the morning skate:
Rielly
Bozak-Kadri-Marner
JvR
Gardiner
Matthews-Marleau-Nylander
Brown