Nick Diaz eligible to return April 19 after USADA settlement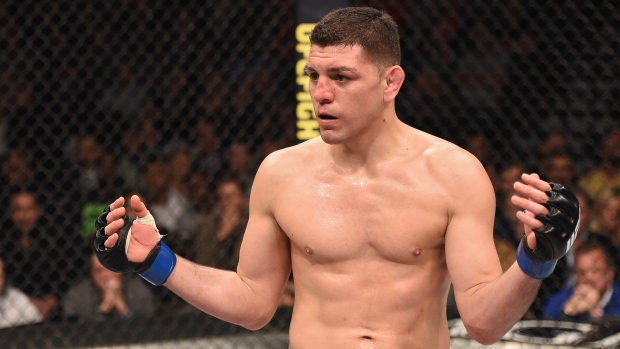 Nick Diaz and the United States Anti-Doping Agency have agreed to a sanction. The parties have settled on a one-year suspension that is retroactive and will be complete on April 19th.
Diaz will be eligible to return to action following the suspension.
The 34-year-old was provisionally suspended by the USADA after accumulating three Whereabouts Failures, for not disclosing his location to doping agents.
Diaz hasn't fought in the UFC since UFC 183 in January of 2015 when he dropped a unanimous decision fight to Anderson Silva.
The fight was overturned into a no-contest when Silva tested positive for drostanolone and androsterone. Diaz also tested positive for marijuana.
The Stockton, California native is 31-5 over his professional MMA career.