Oilers sign F Chiasson to PTO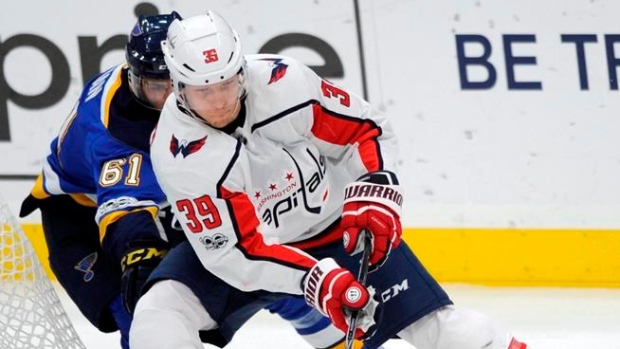 The Edmonton Oilers signed free agent forward Alex Chiasson to a professional tryout on Monday.
The veteran of six NHL seasons won the Stanley Cup with the Washington Capitals last season. He had 9 goals and 9 assists in 61 regular season games, and another two points in 16 playoff appearances.
The 27-year-old has also played with the Dallas Stars, Ottawa Senators, and Calgary Flames. He was a second-round pick of the Stars in 2009.
In 381 career NHL contests, Chiasson has tallied 59 goals and 65 assists, along with 222 penalty minutes.