On pace for career year, Tavares seeks optimal comfort zone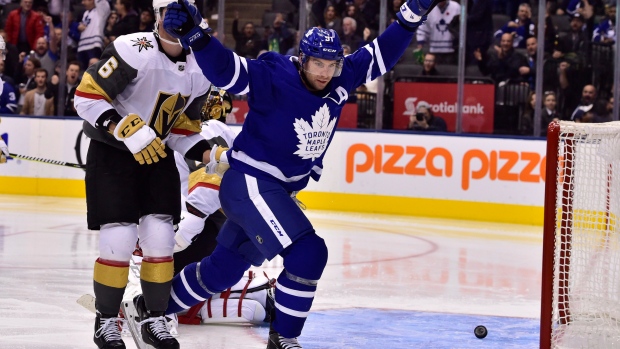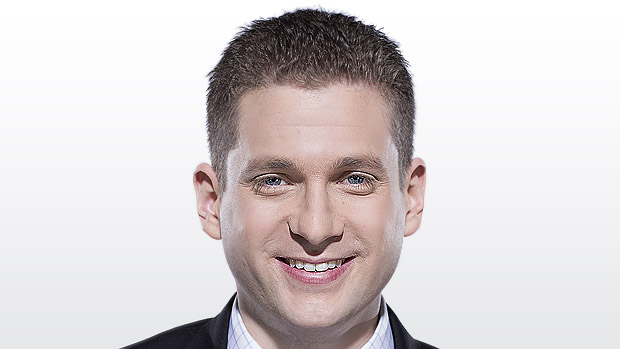 TSN Toronto reporter Mark Masters checks in daily with news and notes on the Maple Leafs. The team had an optional skate on Tuesday at Staples Center ahead of tonight's game against the Los Angeles Kings.
Despite all the changes this season, John Tavares is on pace for a career year offensively. And yet the 28-year-old still doesn't quite feel like himself.
"I'm thinking the game a lot more than being instinctive just because of being in a new environment," the centre explained. "But as the year's gone on so far that's obviously gotten a lot better and I feel a lot more comfortable."
Tavares said it's helped that he's started all but one game with the same wingers: Zach Hyman and Mitch Marner. That's important, because there are subtle changes he needed to get used to.
"You know, even playing with Hyms and Mitch, they're both righties," the left-shooting Tavares noted. "I played with two lefties the last couple years so just even things like that takes time to get used to and get a feel for. And then their style of play and what not. It's hard to complain, but I still feel like I have a lot of room for growth and to get better and get comfortable and feel like myself."
From the moment he met with the Leafs in the free-agent process, Tavares wanted the opportunity to play with Marner and so far they have looked cohesive on the ice. But Marner is a special talent, especially the way he thinks the game, and they still aren't close to reaching their maximum potential.
"The last couple years I played basically the whole year with Josh Bailey, who's got a tremendous sense of poise and vision himself, but they're just different," Tavares explained. "The way they see the ice is different, the way they deliver the puck, the way they attack the opponents is different. So, I think it's just getting a sense of how he does it and that timing of trying to be available and get a sense of when he is able to find the passing lane or his ability to kind of slow it down and then speed it up or just things like that. It's just getting a sense of how he creates his opportunities, how he creates his time and space."
Tavares has racked up 10 goals and nine assists through 17 games putting him on pace for 48 goals and 92 points. His career highs are 38 goals and 86 points in the 2014-15 season.
So, what's allowed Tavares to hit the ground running in his hometown amid pressure and high expectations?
"Well, he's not a kid, he's a man," head coach Mike Babcock pointed out. "He knows what he's about and he knows who loves him. He surrounds himself with those people and just plays hockey. He doesn't let it bother him. He enjoys the good things and eliminates the rest. I think that's real important and one of the main – besides being a really good player – that's one of the main reasons we got him, too, is he's an example to everybody else – just how you live your life, what you worry about and what you focus on."
Marner believes Tavares has a built-in familiarity with Babcock, who runs high-tempo practices and fast-paced meetings, thanks to their time together at international competitions.
"He's been with Babs before and Team Canada stuff so I think he knew what he was getting himself into when he came here," Marner said. "He's learned the systems very quickly ... it's pretty impressive."
"When I decided to come here I really felt this was a great situation for me to help the team, but also be around a lot of the guys that were here that were going to help my game," Tavares said. "And the coaching staff was going to help my game and grow me as a player and work on a lot of different areas."
Before Auston Matthews got hurt, the 21-year-old was getting the toughest matchups on the road, freeing up Tavares to do damage against second lines and second defensive pairs.
"He's playing with good players, that's important," said Babcock. "Obviously, the more depth we add to our lineup here as we go, the easier it makes it for him as well. It's way different when you've got one group to focus on, especially when you're on the road."
Although Tavares hasn't really slowed down since Matthews got hurt, posting three goals and three assists in the six games, was he always targeting career highs in offensive categories this season?
"Certainly, I want to be as productive as I can be and try not to set a limit on anything," Tavares said. "You always strive for more. I knew it was a good situation that I was going to be able to really push myself and have a good support system here to help me elevate my game."
----
Tavares leads the NHL with 13 tipped shots on target (0.76 per game). That's a byproduct of his early-season role as the net-front presence on the power play, but also a natural progression for him.
"I've tried to make my game more versatile," Tavares explained. "To score a lot of goals in this league or to create opportunities you got to find different ways to be productive and not trying to be one dimensional. It's just constant work over the years, just trying to find ways to be productive and produce especially with the limited time and space you get. A lot of the plays are bang-bang so things like tips and deflections are obviously key. I think they're a big part of our system as well, a big way of how we try to generate offence. I think that's a big part of it. Over the last couple of years it's something that's gotten a lot better for me."
Tavares was credited with 21 tipped shots on net in 82 games last season (0.26 per game).
----
California native Trevor Moore was called up by the Leafs giving the team an extra forward on the current road trip just in case someone gets sick or injured.
Moore grew up in the Thousand Oaks community (about 60 kilometres from downtown Los Angeles), which is still dealing with devastating forest fires and the fallout from a mass shooting last week.
"I was glad I was able to get back here and see my family," said Moore, who visited with his parents yesterday. "Just makes you realize how important that is. A hard few days around here."
A small fire escalated around his family home yesterday, but it was put out quickly. Otherwise, Moore has not been directly affected by the recent tragedies.
"It's weird looking on SnapChat and seeing people you know from back home, their houses are gone," Moore said after Tuesday's optional skate. "I mean, it's hard. You call your family and you just want to make sure everyone's OK and just keeping in touch with them, see if we know anyone."
Moore is familiar with the Borderline Bar & Grill where a gunman opened fire last week killing 12 people. It was shocking to hear the news.
"Growing up in Thousand Oaks it was a safe community that you could kind of go anywhere," the 23-year-old said. "I loved growing up in Thousand Oaks. I could raise a family there, for sure. It was sad to see that happen."
On the ice, Moore has excelled this season with 12 points in 12 games with the Marlies. He's hoping to get the chance to make his NHL debut this week.
"I feel good," the winger said. "I feel like I've had a good start to the year in the AHL. If I do get the call I'll be ready and excited."
https://www.tsn.ca/nhl/video/amid-tragic-time-for-hometown-leafs-moore-earns-bittersweet-call-up~1538498
----
Projected Leafs lineup for Tuesday's game:
Forwards
Hyman-Tavares-Marner
Marleau-Kadri-Kapanen
Johnsson-Lindholm-Brown
Ennis-Gauthier-Leivo
Defencemen
Rielly-Hainsey
Gardiner-Zaitsev
Dermott-Ozhiganov
Goaltenders
Andersen starts
Sparks
Scratches: Moore, Marincin, Holl
Injured: Matthews