OverDrive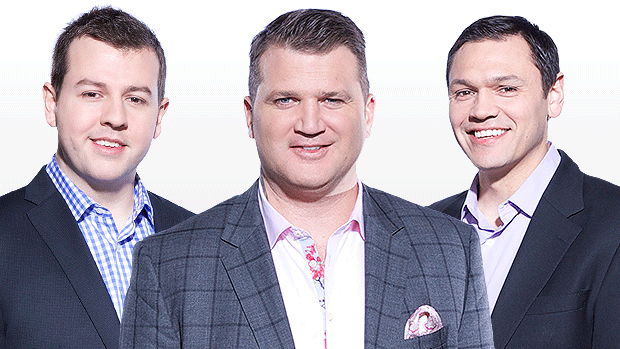 Spend the afternoon with the boys guilt free. Hang out from 4-7pm with Hayes, Noodles and the O-Dog as they talk Leafs, sports and pretty much everything that catches their attention.
Plus catch TSN Hockey Analyst Ray Ferraro every day at 5pm with the boys. Find out what it means to be a "Grit Grinder"; get some hot takes from "Gerry's Percentages"; and stay up to date on the future of the Leafs.
Know this – your drive home just got a lot more fun.