Raptors camp question: How does Valanciunas fit?
The franchise has to figure out how to get the most out of the talented Lithuanian while also doing what's best for the team, Josh Lewenberg writes.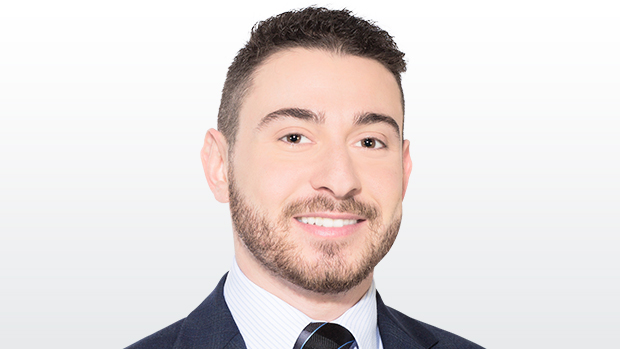 After a thoroughly entertaining and unpredictable summer, perhaps even more so than the season (and playoffs) that preceded it, NBA basketball is back.
The Toronto Raptors are set to reconvene at the team's practice facility, BioSteel Centre, for their annual media day on Monday Sept. 25 before opening training camp in Victoria, British Columbia the following afternoon.
With the 2017-18 season – the franchise's 23rd campaign – around the corner (they debut at home to the Chicago Bulls on Oct. 19), TSN Raptors reporter Josh Lewenberg breaks down some key storylines and position battles to keep an eye on over the coming weeks.
How does Valanciunas fit?
As the Raptors get set to kick off training camp, Jonas Valanciunas is the elephant in the room.
Yes, they shopped JV around this summer – they've made little secret of that – and, no, they couldn't find a trade partner for him, at least not one offering anything that would justify making a move. It's a bit of an awkward situation, but it's also not an uncommon one. It's part of the business.
What's truly fascinating is how much the perception of Valanciunas has changed in just two or three years – a span in which Valanciunas has hardly changed at all.
Not long ago, JV's sporadic usage, particularly in the fourth quarter, was a contentious topic amongst the Toronto fan base. Even throughout the association folks wondered why he didn't he play more. Now, a lot of those same people are questioning whether there's a place for the hulking 7-footer on this team – or even in this rapidly evolving league – at all.
Such is life in the information age, where trade chatter is a click away and it's sometimes hard to differentiate between a player's trade value from his actual value. They're not always the same, to be clear, and that's the biggest reason why Valanciunas is still a Raptor.
His trade value is extremely low, but that's a product of where the game is at right now, more than anything else. Trade value is largely based on supply and demand. It always seems like there are a number of traditional big men available on the market, guys with similar skill sets to JV, but the demand for them is just not there with most teams going smaller and quicker while emphasizing shooting and defensive versatility.
That doesn't mean the Raptors don't value him. On the contrary. He's worth more to them as a former fifth-overall pick and a guy they've invested time and resources into developing than he is to anyone else. So the question becomes: what now? How do they get the most out of the talented Lithuanian while also doing what's best for the team?
There's a legitimate argument to be made for bringing JV off the bench. It helped revive the once floundering career of Greg Monroe in Milwaukee and it's also something that has worked well for Oklahoma City's Enes Kanter – a couple of comparable, offensive-minded bigs. The idea is, those guys can – and usually do – feast on second-unit players and, in Toronto's case, JV would almost certainly be more of a focal point in the offence without DeMar DeRozan on the floor.
---
More from ahead of Raptors' camp
---
That it would allow Serge Ibaka to shift over to centre – his preferred position – full-time is an added benefit. Even though he doesn't block as many shots as he did when he was a defensive player of the year candidate with the Thunder, Ibaka's strength is still protecting the rim. Playing alongside Valanciunas often forces him out to the perimeter to guard stretch fours, essentially negating that strength.
The problem, and it's a big one, is that Toronto's current roster simply doesn't allow for this lineup change. Outside of Ibaka, the Raptors don't have anyone that is able or ready to start at power forward. With bigger wings DeMarre Carroll and P.J. Tucker gone, Norman Powell and C.J. Miles don't have the size or strength to shift over to the four. OG Anunoby is a rookie and won't even be ready to start the season as he recovers from January knee surgery. Bruno Caboclo hasn't played a meaningful NBA minute in three seasons. Jakob Poeltl is more of a centre and doesn't shoot the ball well enough yet. While Lucas Nogueira is interesting and was used at power forward a bit last year, he has to earn Dwane Casey's trust back and stay healthy to even crack the rotation out of camp, let alone fight his way into the starting line-up. That leaves sophomore Pascal Siakam as the only viable candidate.
Siakam started 38 games as a rookie and impressed early on, particularly with his speed and motor. However, the league caught onto him pretty quickly. As a result of his limited range, opposing defences would often play off him, throwing another man at DeRozan or Kyle Lowry.
By all accounts, Siakam has had an excellent summer. The Raptors have been talking him up as a defender, calling him one of the team's best and they believe he will be a full-time starter one day. Although he's committed to improving his three-point shot – he hit four of 11 attempts in Summer League – it's still a work in progress. That will be something to keep an eye on in camp and throughout the preseason. Until he turns himself into a passable shooter – and the team is confident it's a matter of when, not if – starting him is probably off the table, though he and Poeltl are expected to be rotation players this year.
Although starting Valanciunas and Ibaka is not ideal – the pair was outscored by 1.8 points per 100 possessions in 440 minutes together last season – it's not a death sentence either, especially if Casey gets creative with JV's usage. Pulling him earlier in the first quarter and having him open the second with Lowry and the reserves would accomplish a lot of the things that make bringing him off the bench advantageous.
The Raptors experimented with that some last year, but not nearly enough. Valanciunas played 82 per cent of his minutes with DeRozan. Those two shared the court more than any other pairing on the team by 178 minutes. That can't happen again if they're going to prioritize spacing, ball movement and defence. For all of their strengths, those are things that neither player excels in. Whether or not JV's on the floor to close games will likely depend on the matchup, game script and how he's played through the first three quarters – so nothing's changed in that regard.
His role has probably become more specific, more situational than many had hoped it would blossom into a few years back. What hasn't changed, though, is his importance to this Raptors team. Not unlike DeRozan, his weaknesses can be so glaring that they are magnified. What ends up happening is he doesn't get enough credit for the things he does well. He's one of the NBA's best rebounders, is routinely among the league leaders in screen assists, is a great free throw shooter for a big man and has soft hands around the rim. He works hard, on and off the court, without the benefit of consistent touches or playing time and never complains, which also shouldn't go overlooked. And, remember, it was just over a year ago that all those things were on display in the 2016 playoffs, as JV bailed out a struggling Lowry and DeRozan in a series of breakout performances against Indiana and Miami before sustaining an ankle injury.
So, no, they shouldn't give up on him and neither should you.