Raptors eagerly await Sullinger's court return
Nearly six months after signing him, the Toronto Raptors are still unsure of what they have in Jared Sullinger, but they're certainly looking forward to finding out.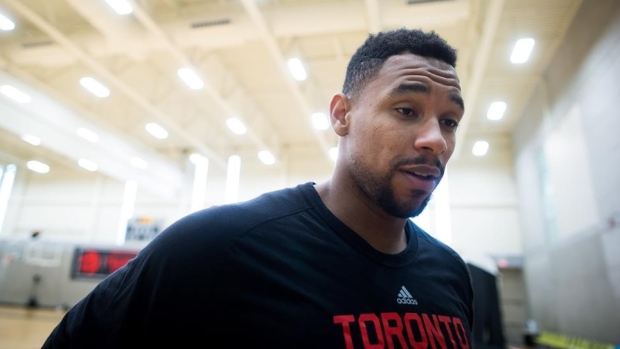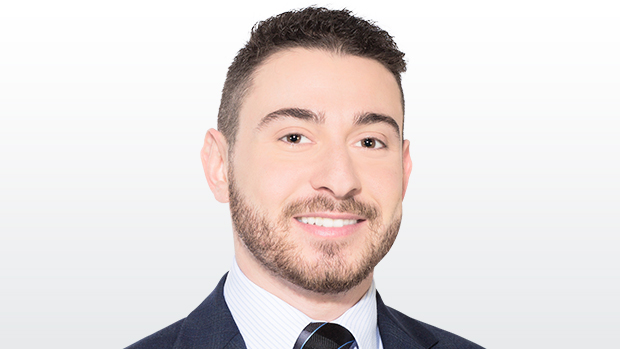 TORONTO - Nearly six months after signing him, the Toronto Raptors are still unsure of what they have in Jared Sullinger, but they're certainly looking forward to finding out.
Sullinger has yet to suit up for his new team after undergoing surgery on his left foot in training camp and while there's no official timetable for his return to the court, he's made significant progress over the past month.
With the Raptors in New York to face the Nets early next week, Sullinger is expected to visit the doctor who performed his surgery for a routine check-up and, depending on the results, could be cleared to ramp up his work in practice.
"He's going to bring a lot," said DeMarre Carroll, ahead of Toronto's bounce-back 114-106 win over the streaking Celtics, Sullinger's former club. "A lot of people forgot about Jared. They forgot we got that in our back pocket."
When he is available to play again - likely around late January-to-early February - his integration into Toronto's lineup should be interesting. The son of a coach, Sullinger has earned rave reviews for his basketball intellect while on the sideline, but it will take time for him to get acclimated and, most importantly, back into game shape.
Like any addition to the rotation - and that's what he will be, an addition - there's a learning curve, a feeling out process for him, the coaching staff and the rest of the players. Outside of a few practices just prior to sustaining the injury in Toronto's first pre-season game, Sullinger is essentially an unknown commodity to most of his teammates.
Although he's probably not the saviour at power forward - Toronto's weakest position - he should help; the question is, to what degree?
That's something the Raptors were uncertain of even when they signed him in July. In need of a replacement for both Luis Scola and Bismack Biyombo, and after striking out on a few big fish at the position (Serge Ibaka, Pau Gasol and Paul Millsap among them), Sullinger became a reasonable fallback option at an affordable cost ($5.63 million over one year). Coming off a down season - his fourth in Boston - and having battled weight issues in the past, he was far from a safe bet. Still, the Raptors were intrigued by his skill set and obvious motivation to have a bounce-back campaign.
The first half of it hasn't gone according to plan, his or the team's, but the hope is he will be back and healthy enough to contribute when it matters most: the stretch run of the season and into the playoffs. No, the Raptors don't know exactly what they have been missing for as long as he's been out, but there's little doubt they could use him.
The Raptors entered Tuesday's game ranked last in the NBA in defensive rebounding percentage, a strength of Sullinger, who was 13th in the league in that category last year. He doesn't defend the rim like Biyombo but he does help make up some of the physical toughness they have been lacking since losing their back-up centre to Orlando over the summer.
"He's one of those physical guys," said Carroll, who can sympathize, having missed most of his first season in Toronto due to injury "He's going to bring that physicality. I don't think nobody's just going to be going down the lane and laying the ball up. I remember when we played [him when he was on] the Celtics and he laid me out. We still talk about that to this day."
A big man with an even bigger personality, "Sully" has already made his presence felt in the locker room, where you can find him sporting a hybrid boombox/backpack or cracking jokes. He's a bit of a prankster, it would seem. With his surgically repaired foot encased in a hard cast for the first six weeks of the season, Sullinger mostly relied on a scooter to get around, often using it to irk some of his teammates.
Although he had fun with it, more than you would have expected, he's happy to be back on his feet. Last week Sullinger was able to participate in 4-on-4 drills with some of the young Raptors players after practice for the first time since his injury. With a pair of assistant coaches leading the exercise, Dwane Casey looked on, occasionally stopping everyone to direct Sullinger and help him get up to speed.
Casey, for one, is anxiously awaiting Sullinger's return as he continues to search for answers at power forward. The Raptors had promised the 24-year-old free agent their starting job over the summer, one of the biggest reasons he chose Toronto and turned down bigger offers in free agency, and they appear to be keeping it warm for him. Casey has used four different starting lineups over the last five games. They experimented with a big lineup starting Lucas Nogueira alongside Jonas Valanciunas in a couple of contests, they went small against Houston starting Norman Powell and shifting Carroll to the four. On Tuesday they opted to go with Patrick Patterson, a move Casey has been reluctant to make in the past, preferring him in his usual role off the bench.
It remains to be seen whether Sullinger and Valanciunas can co-exist in the front court, particularly on defence where neither of them are especially fleet of foot. Ideally that's something they would have liked to determine in camp or in the first few weeks of the season, but such is life in the NBA. Things happen, injuries happen. Unless something sticks - and perhaps even if something does - the Raptors seem to be buying time until Sullinger is back, fully healthy and ready to reclaim the starting gig he was initially promised.
"That position for us is going to be fluid," Casey said ahead of Tuesday's game. "It could be a lot of different people and it's what we feel like as a staff is the best matchup and gives us the best opportunity to take advantage of that position until Sully comes back."