Raptors expect newly signed Thompson will fit right in
The Raptors officially added Jason Thompson on Tuesday, and as TSN Raptors reporter Josh Lewenberg explains, the team is expecting him to be a good fit as a hard-working veteran presence.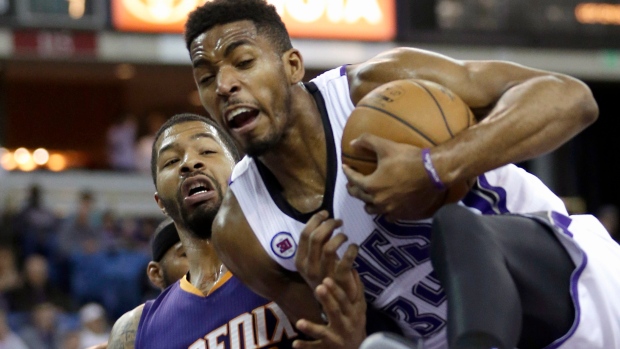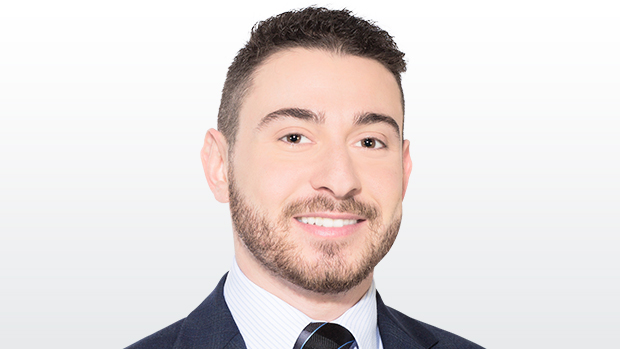 TORONTO - It had been over two years since Toronto last made an in-season addition to its roster.
There was a time in the franchise's not-so-storied history where that would have seemed impossible. The Raptors were once a revolving door for NBA journeymen. Trades, free agent signings, 10-day contracts. The roster was regularly in flux. 'Here today, gone tomorrow' could have conceivably predated 'We the North'. Everybody was welcome because, who were they to turn anybody away?
This is always who they've aspired to become: a team that can afford to be selective, a team just as concerned with what a player brings off the court as what they can do on it, a team with a culture and an identity worthy of protecting. It's one of the biggest reasons why they were reluctant to rock the boat at last month's trade deadline.
So, when Jason Thompson became available to them last Monday - waived after the Warriors grabbed Anderson Varejao off the wire - the always cautious Masai Ujiri used the week that followed to do his homework. He and Dwane Casey researched the veteran forward's entire body of work. They watched tape, spoke to his current and former coaches and even surveyed a few Raptors players who were familiar with him.
"You just wouldn't want to bring anybody into our chemistry," Casey said. "Because I think we've got a strong locker room, a close locker room, a team that's been through the wars together already. It's not like we have to have somebody come in and change the world, just to come in and support the guys that are already here."
That's what they sold to Thompson, who chose the Raptors over a few other interested teams: a well-oiled machine he could immediately step in and contribute to, and that's ultimately how they sold themselves.
"He's somebody who can come in and fit on our team," said Ujiri, shortly after the signing was made official on Tuesday afternoon. "To have a player like that to bring into our program at this time, it's not something we usually do. We like to build from training camp and grow but, where we find ourselves now, it's something that can maybe help us down the road."
Thompson comes to the Raptors with something to prove, having been a victim of circumstance over the last eight months. After spending the first seven years of his NBA career with Sacramento, the Kings moved him to Philadelphia in a salary dump this past summer. Later that month, the Sixers flipped him to Golden State for the contract of Gerald Wallace, a cost-cutting deal for the Warriors. Although Thompson got a front row seat to watch Steph Curry and the best team in the league, maybe ever, he's logged a total of 179 minutes in just 28 games this season. Lost in all of this is the fact that he's still just 29 and feels he has a lot more to give.
"I always want to be in a situation where it can be a good fit, where I can be utilized in a way where I can be able to show my talents offensively and defensively," said the newest Raptor. "[I'm] not trying to come in here and establish myself and mess up a great thing but try to pick my spots, make open shots, rebound, defend and do the little things to see this team succeed."
"I feel like he's not going to cause any problems," said Patrick Patterson, a teammate of Thompson's in Sacramento and one of the players that vouched for him here. "He's going to learn his role and he's going to play his role well. He's going to be happy and we're going to be successful with him on this team. He's a great guy, he's a great individual, he's a hard worker and that's what we desperately need right now. He's going to bring energy on and off the court and hopefully he takes us to another level. Of course it's going to take time before he gets comfortable and learns the system and all that but I think it's a great addition for us."
Where does Thompson fit exactly? That's not something the Raptors are especially worried about at the moment. After deciding to stand pat at the deadline, Thompson helps address Toronto's power forward concerns but, at least for now, don't expect much to change. Luis Scola will almost certainly remain in the starting lineup and Patterson will come off the bench and log the majority of the minutes at the four. Thompson should step into a utility role, giving Casey some added depth and insurance at the team's weakest position.
"He's not coming in to supplant anybody or because somebody isn't playing well," Casey insisted. "He's an insurance policy. Masai is doing a great job of always looking to make our team better and he's done that with Jason Thompson."
It's uncertain if Thompson will be available for Wednesday's game against Utah, the first of a season-long seven-game home stand. After undergoing physical testing Tuesday morning, he didn't make it to practice on time but stuck around afterwards to get some work in with the coaches.
One thing he'll bring immediately is flexibility. In order to make room for Thompson on the roster, the Raptors waived former first-overall pick and Canadian-born forward Anthony Bennett. In many ways Bennett was also a victim of circumstance. A talented but still very raw 22-year-old, Bennett needed to play in order to get better, however minutes proved hard to come by on a winning Raptors team. As we're often reminded in this league, it's virtually impossible to win and develop at the same time.
With games on the line, Casey only has nine players - ten once DeMarre Carroll returns from injury - that he trusts to throw out there for extended minutes. The veteran Thompson should give him another. It will take Thompson some time to get comfortable on another new team, get back in game shape, but you can be sure he won't be out there making some of the mistakes Bennett was, the mistakes most young players make. He gives them some flexibility if an injury were to hit, if Casey opts to rest some of his front-court guys late in the season and if Scola continues to look his age.
Even without knowing exactly how Thompson fits into the foundation they've already built, the Raptors are confident the transition will be a seamless one.
"You feel like [his] character is going to fit in with your team," Ujiri said. "And that's what we want because you have to build that culture where even if guys aren't playing, or they're playing but not playing much, you want them to feel comfortable with their situation. I think from all the homework we've done, we're hoping he brings us a good level of character on and off the court."