Raptors officially turn the page on Casey era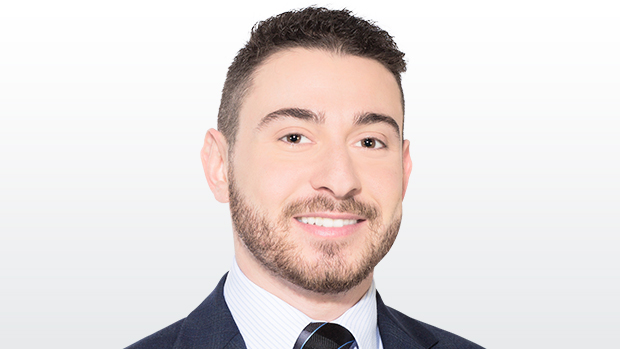 TORONTO – Letting somebody go is never easy, regardless of who it is or how much experience you have doing it, but it's rarely as difficult as it was for Raptors president Masai Ujiri on Friday morning.
Alongside his right-hand man, general manager Bobby Webster, Ujiri met with Dwane Casey over breakfast. It's the third straight day that the three men sat down to discuss their future, following the team's early exit from the playoffs, but this time a decision had been made. The Raptors were relieving Casey of his head coaching duties.
It was a decision Ujiri had been leaning towards since early in the week, as TSN first reported on Tuesday, and it's one he and the organization felt strongly about, but that doesn't mean it wasn't a painful one. You could hear it in Ujiri's voice as he spoke later that afternoon.
"It was the hardest thing I've done in my life," said Ujiri, as emotional as we've ever seen him. "I've never met anybody that classy in my life. I can honestly say I don't know that I will work with a better person."
That's Dwane Casey. If you've ever had the pleasure of crossing paths with the 61-year-old basketball lifer, or even if you've watched him address the media by name and speak to his players like they're family, you can understand the sentiment. He's one of a kind.
Beyond anything he and his teams have accomplished on the court over his seven-year tenure – and that's a lengthy list in and of itself – Casey is a first-class human being. 'Do unto others as you would have them do unto you' is a golden rule that's preached by many but practised by few, but it's the principle with which Casey lives his life.
"This guy is phenomenal," Ujiri said. "A listener, a learner, a performer, a real person. To be honest in our business, you value real people, people that look you in the eye and tell you, and you know what they're telling you is what they're telling you. That's coach Casey, a good man, a good ball coach."
True to character, Casey took the news with grace.
"I leave here with my head high," he told TSN, via text message. "I know where we started."
The Raptors won 22 games the season before Casey arrived. They ranked 20th in offence and dead last in the NBA in defence. They were bad but, worse than that, there was no light at the end of the tunnel. It was becoming quite clear that Andrea Bargnani wasn't the saviour they had hoped he would be, and DeMar DeRozan was just a kid.
What would follow altered the course of franchise history, and while there are a lot of people that deserve credit – and some lucky breaks that helped them along the way – none of it happens without Casey.
There isn't a coach that would have been a better fit for where the organization was and where they needed to get to. At a time of chaos, Casey brought a sense of calmness. He was a stabilizing force, the kind of high-quality person you need to change the culture of a divided locker room and the type of leader that brings out the best in young players. He also gave them a rallying call: it's us against the world.
See, like most of his players, Casey came in as something of a misfit. Over his four decades in basketball, he had been counted out and cast aside more times than even he could – or would want to – count. Even after he got to Toronto, he was supposed to be fired in 2012, then again in 2013, then again in 2015, and then again last summer.
When the 2013 trade of Rudy Gay, and near-trade of Kyle Lowry, threatened to tear them apart that became their identity. He told them to go out there and play with a chip on their shoulder, prove people wrong, and they listened. Why wouldn't they? It was believable. It was authentic. That was Casey.
That's what made Friday's decision so tough. It was the right decision to make, given where the Raptors are now.
They're no longer underdogs, but perhaps part of the problem is that's how they still see themselves. Continuity has gotten them this far, but it's also started to breed complacency. That's not on Casey, necessarily, but it's why they feel a new direction is needed, a new voice, and somebody to hold guys – including and especially DeRozan and Lowry, should they remain – accountable.
"I think in some ways I think the time has come, sometimes these things come to an end, our relationships comes to an end," said Ujiri. "We'll figure out a way to move on, a new voice, and just new everything, in terms of that position. It was really, really difficult to make this [decision], especially in a short time from when the season ended to now. So [it was] nothing in particular that Coach Casey did wrong but I think it was time for this to happen."
Casey is more than just a nice guy, which is something that shouldn't be lost in all this. He's not a perfect coach, to be sure, but he's a very good one that continues to get better. Few people put more work into their craft than Casey. Like many of his players, he's grown over the years but, unlike the players, he doesn't always get credit for it.
NBA people know who he is and what he's all about, though, and his stock is high. His plan is to take the next few days to evaluate his future with his family before deciding on the next step. If he decides he wants to jump back in, he'll almost certainly be considered for at least a couple of the four head coaching jobs that are currently available (Milwaukee, Detroit, Orlando, Atlanta).
As for Ujiri and the Raptors, they've got a big decision to make and big shoes to fill. In eight years as a top NBA executive, with Toronto and Denver, this was the first time Ujiri had to fire a head coach. Now, he's got to hire his first head coach. He wouldn't get into specifics in terms of what he'll be looking for in Casey's replacement, insisting this was a day to celebrate Casey's tenure, but did say he'll consider a wide range of candidates. Former Atlanta Hawks coach Mike Budenholzer is expected to be among them, as are a trio of internal candidates: Jerry Stackhouse, Nick Nurse and Rex Kalamian.
"We've looked at this thing from top to bottom, we know some of the things we need to do, and we know some of the areas we feel we can get better," Ujiri said. "And obviously there are some things we are going to leave until the next person comes, and have that discussion, collaboration with that person."