Red Wings place F Frk on waivers
The Detroit Red Wings placed forward Martin Frk on waivers on Wednesday. Frk, 25, has one goal and five points in 25 games with the Red Wings this season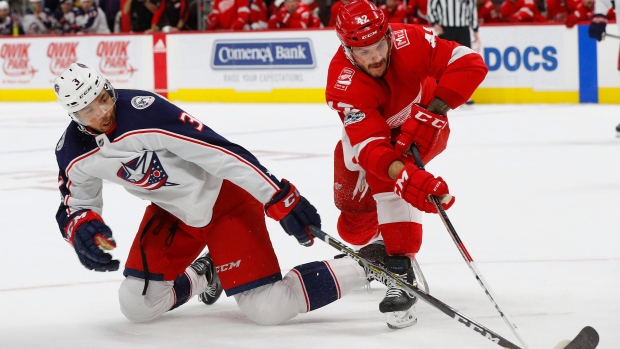 The Detroit Red Wings placed forward Martin Frk on waivers on Wednesday.
Frk, 25, has one goal and five points in 25 games with the Red Wings this season. He last dressed for the team on Feb. 2 and has played in just two games in the new year.
He is scheduled to be a restricted free agent in July and carries a $1.05 million cap hit for the remainder of this season.
Frk scored 11 goals and posted 25 points in 68 games last season, his first with the Red Wings.