Report: 76ers to conduct interviews for Colangelo's replacement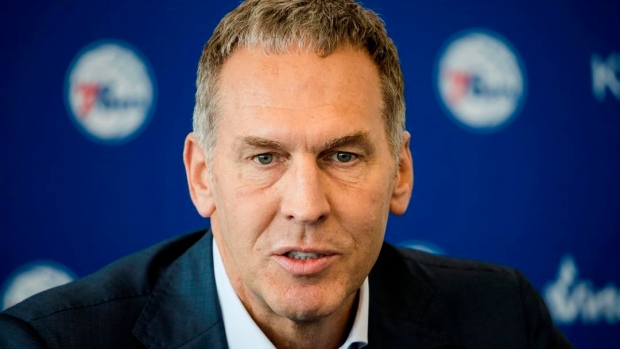 It looks like the Philadelphia 76ers are ready to move on from the Bryan Colangelo saga that haunted the club earlier this summer.
According to Shams Charania of The Athletic, the Sixers will interview external candidates this week for their vacant general manager position.
Charania adds that the club will interview internal candidates the week after, including former NBA All-Star and 76er Elton Brand, Ned Cohen, Marc Eversley and Alex Rucker. Brand played for the Sixers for four seasons from 2008 to 2012 and then again during the 2015-16 season.
The Sixers accepted Colangelo's resignation in June following an investigation into a series of Twitter accounts that were used to criticize Sixers players, former GM Sam Hinkie and other league executives.
Colangelo denied knowledge of four of the five accounts after the story was first reported by The Ringer, saying he did use one account to monitor news and updates throughout the industry. The investigation later pointed to Colangelo's wife, Barbara Bottini, being behind the other accounts. Colangelo later released a statement confirming his wife's involvement, but disputed that his conduct "was in any way reckless."
Colangelo is a two-time executive of the year award winner and was the GM of the Toronto Raptors from 2006 to 2013.