Report: Astros looking at C Lucroy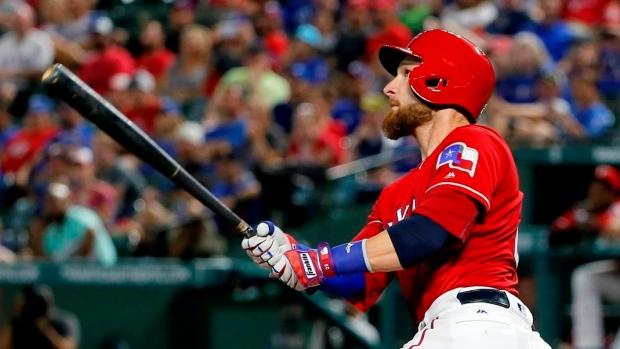 The Houston Astros are among teams looking at catcher Jonathan Lucroy, according to Jon Heyman of FanRag Sports.
Other teams that haven't been identified are said to be in the mix as well reports Heyman.
Lucroy was dealt from the Texas Rangers to the Colorado Rockies at the trade deadline last season. He surged after the trade, hitting .310 with an OPS of .865.
Astros' catcher Evan Gattis had his option picked up for last season, making him a free agent for the 2018 season. Their other catcher, Brian McCann, is under contract through 2019.