Report: Cain formally rejects Royals' QO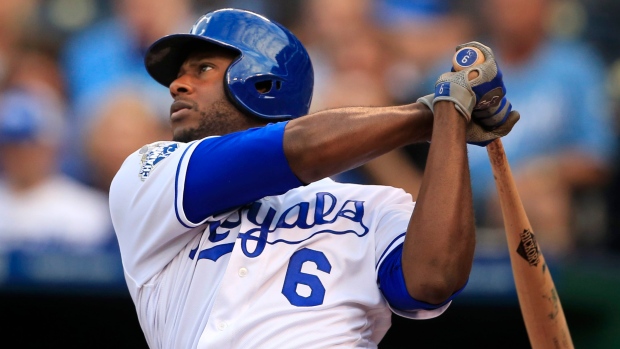 Lorenzo Cain has formally rejected a qualifying offer from the Kansas City Royals, reports ESPN's Jerry Crasnick.
The qualifying offers - a one-year deal - is worth $17.4 million. Because Cain declined, the Royals will get a compensatory draft pick.
The 31-year-old outfielder was named an All-Star in 2015 and was a member of the Royals club that won the World Series that same year.
The Blue Jays have reportedly reached out to Cain in regards to acquiring his services, and as have the New York Mets.
Cain slashed .300/.440/.803 with 15 home runs, 49 RBI and 26 stolen bases last season.