Report: Cavs hold 'emotional' team meeting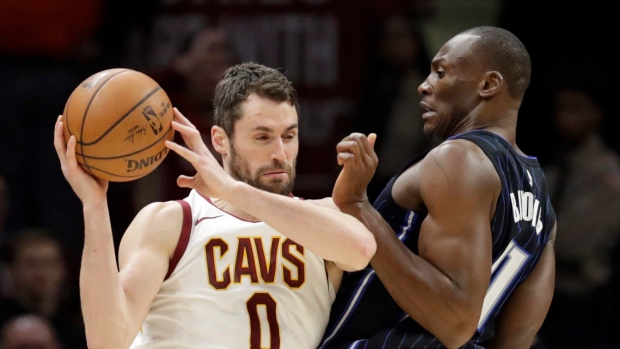 The Cleveland Cavaliers are battling through a trying season, most recently allowing 148 points in a poor defensive effort against the Oklahoma City Thunder on Saturday.
According to ESPN's Adrian Wojnarowski, the team held an "emotional" team meeting on Monday before practice with some players questioning Kevin Love after he left Saturday's game with an apparent illness.
Wojnarowski says that Love, who also missed practice on Sunday with the illness, told his side of the story to teammates and the coaching staff. The meeting ended with the feeling that they "had worked out some issues," says Wojnarowski.
The Cavs have lost seven of their last 10 games and sit third in the Eastern Conference with a 27-18 record.
Love, 29, is averaging 18.6 points, 9.4 rebounds and 1.7 assists over 44 games this season, his fourth in Cleveland.