Report: Islanders have deal in place with Vegas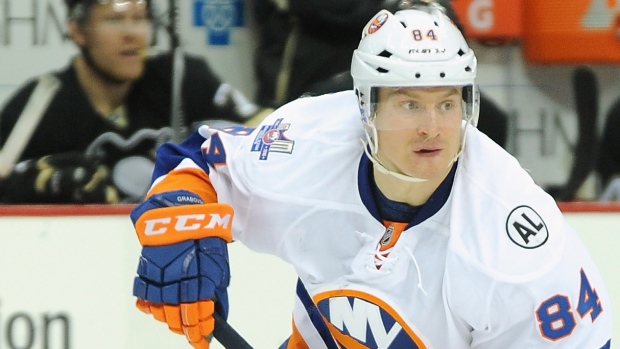 According to Arthur Staple of Newsday, the Islanders have a deal in place with the Vegas Golden Knights that will see the Islanders send Vegas a first-round pick in order to steer them away from one of the designated players on their unprotected list.
The deal in place also includes a third piece going to the Golden Knights. That player in believed to be Mikhail Grabovski.
Grabovski has yet to be cleared to play after suffering a concussion in March, 2016.
Grabovski has a cap hit of $5 million next season and Garth Snow is said to be looking to shed some cap space in order to bolster the Islanders lineup.
Snow is looking for another high-end offensive player.
The Golden Knights will have to spend to a salary cap floor of $55.4 million.