Report: Isles may leave Brooklyn for Queens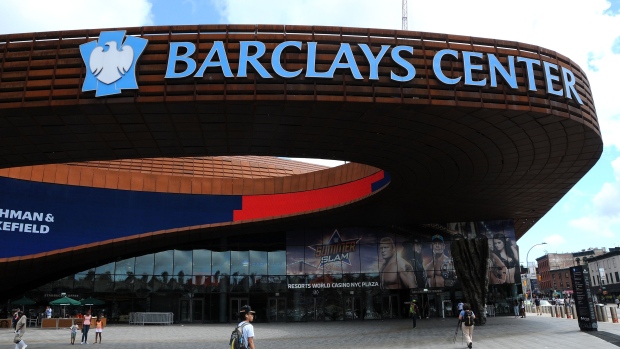 The New York Islanders stay in Brooklyn at the Barclays Center could be a short one if the club has its way.
Bloomberg's Scott Soshnick reports the Islanders are in discussions with the owners of the New York Mets to building a hockey arena close by Citi Field in the borough of Queens.
The team's transition to Brooklyn hasn't been a smooth one, thanks in large part to the building originally having been designed to solely accommodate the Nets. As such, Seating in certain areas (about 10 per cent of all seats) has obstructed views of the ice.
The capacity of the arena for hockey games is 15,813, making it the league's second-smallest venue behind only the MTS Centre in Winnipeg (15,294), meaning that the average gate for each game will suffer compared to other arenas. Montreal's Bell Centre is the largest with a capacity of 21,273. Players have also complained about the poor quality of the ice at Barclays Center.
Soshnick reports that Islanders ownership has been in discussion with Mets owners for months over a potential move. The team is being advised on the deal by the Oak View Group, headed by former Maple Leafs Sports and Entertainment chief executive officer Tim Leiweke.
If a new arena were to be built in Queens, it would be considerably closer to the Islanders' original Long Island home. The team spent the first 44 years of its existence at the Nassau Coliseum in Uniondale, New York. The team, then under former owner Charles Wang, chose to move to Brooklyn when it became clear that it wouldn't receive taxpayer funds for a new arena in Uniondale.
Soshnick notes that a return to a renovated Nassau Coliseum is not under consideration.
Neither the Islanders nor the Barclays Center commented on the report