Report: Mets interested in Bautista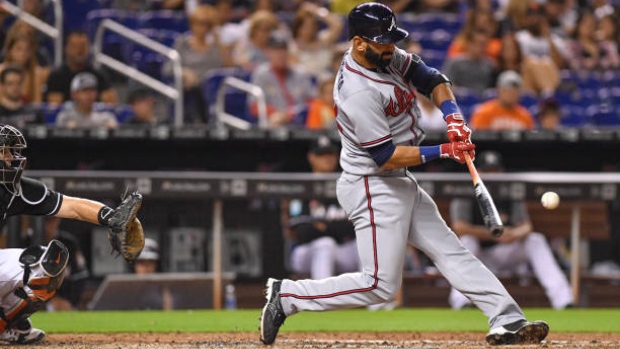 The New York Mets are interested in former Blue Jays outfielder Jose Bautista, according to Justin Tasch of the New York Daily News.
Bautista was recently cut by the Atlanta Braves after posting .143/.250/.343 with two home runs and five RBI in 12 games.
The 37-year-old was in his first year with the Atlanta Braves organization, having been signed to a minor league deal earlier this season and promoted to a starting role at third base in the Braves lineup.
Bautista had a late start to the 2018 season after spending 10 years with the Toronto Blue Jays. During his time in Toronto, he has made six All-Star Game appearances and earned three Silver Slugger Awards.
He posted a .253 batting average with the Jays, but hit just .203 with the Jays in his final season.