Report: Oilers' Slepyshev to sign in KHL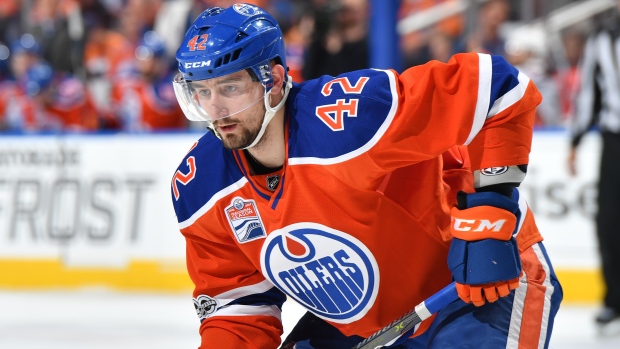 It appears Anton Slepyshev will not be a part of the Edmonton Oilers next season.
Slepyshev's KHL rights were traded from Ufa Salavat Yulayev to CSKA Moscow on Thursday and KHL reporter Aivis Kalnins says he's expected to sign with his new team.
Slepyshev scored six goals and posted 12 points in 50 games with the Oilers last season. Often a healthy scratch, reports indicated the 23-year-old was available on the trade market prior to the February deadline.
A native of Penza, Russia, Slepyshev spent five seasons in the KHL before joining the Oilers for the 2015-16 season. He scored 10 goals and posted 23 points in 102 games with the Oilers over the past three seasons.
Slepyshev was selected by the team in the third round of the 2013 NHL Draft and could join Iiro Pakarinen as Oilers to leave for the KHL this offseason.
He was one of 10 players reported to be leaving the NHL for the KHL by Russia's Sport.Business-gazeta last week.
The other nine reported were Nikolay Kulemin (Islanders), Viktor Antipin (Sabres), Nikita Soshnikov (Blues), Rinat Valiev (Canadiens), Sergey Tolchinsky (Hurricanes), Radel Fazleev (Flyers), Andrey Pedan (Penguins), Yaroslav Dyblenko (Devils), Yaroslav Dyblenko (Predators), Sergei Boykov (Avalanche). The latter seven all spent the majority of this season in the AHL, with Valiev appearing in two games with the Canadiens towards the end of the season after being acquired from the Toronto Maple Leafs.