Report: Raptors to acquire Miles from Pacers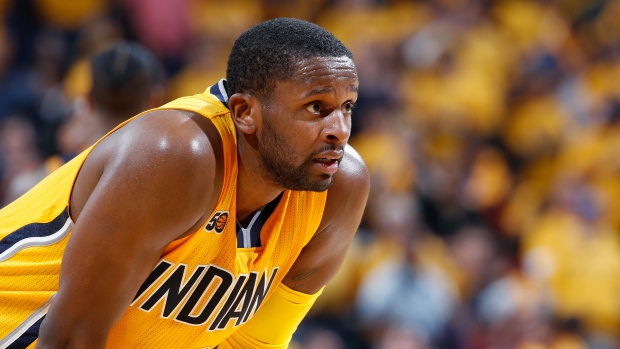 The Toronto Raptors are finalizing a sign-and-trade deal that would send guard Cory Joseph to the Indiana Pacers in exchange for forward C.J. Miles, according to a report from EPSN's Adrian Wojnarowski.

Sources tell Wojnarowski that the 30-year-old Miles will sign a "three-year, approximately $25 million deal" with a player option.

Miles has spent the last three season with the Pacers and averaged 10.7 points and three rebounds in 76 games this past season. He averages 9.8 points and 2.5 rebounds over 715 career games with the Utah Jazz, Cleveland Cavaliers and Pacers.
Joseph, a Toronto native, has spent the past two seasons with the Raptors after signing a four-year deal during the offseason in 2015. He averaged 9.3 points, 3.3 assists and 2.9 rebounds as a top option coming off the bench in 2016-2017. He appeared in 80 games and started 22.
Drafted 29th overall by the San Antonio Spurs in 2011, Joseph averages 6.8 points, 2.5 assists and 2.3 rebounds in 364 games with the Spurs and Raptors.
The sign and trade would be another big move for the Raptors in what has turned out to be a busy weekend. The team officially resigned Kyle Lowry and Serge Ibaka to three-year deals on Friday and reportedly traded DeMarre Carroll to the Brooklyn Nets on Saturday.