Rockies agree to minor league deal with Howard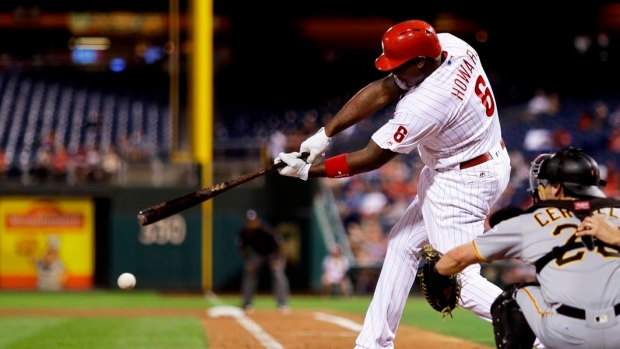 The Colorado Rockies agreed to a minor league deal with three-time All-Star Ryan Howard on Saturday.
The 37-year-old first baseman last played in 2016, hitting .196 with 25 home runs and 59 RBIs over 112 games as a member of the Philadelphia Phillies, his 13th season with the team.
Howard signed a minor league deal with the Atlanta Braves in April, but never appeared in a game and was released on May 8 after struggling in the minors.
Over 1572 career games in the Majors, Howard has a .258 average with 382 homers, 1194 RBIs and a on-base percentage of .343.
Howard has appeared in the three All-Star games (2006, 2009, 2010) and won the Rookie of the Year award in 2005 followed by the National League MVP in his sophomore season in 2006. He won a World Series with the Phillies in 2008.
The native of St. Louis joins a Colorado organization with a 65-50 record in the NL West. They currently hold the first Wild Card spot in the NL.