Roughriders cut quarterback Bennett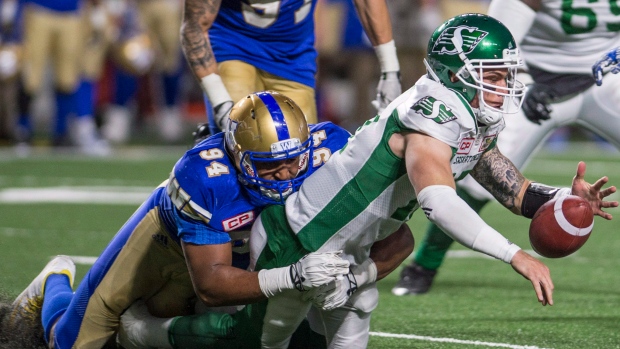 The Saskatchewan Roughriders released international quarterback Bryan Bennett, the team announced in a press release Saturday. At the start of training camp, Bennett was the team's No. 2 QB on the depth chart, slotted behind presumed starter Kevin Glenn.
Bennett's release leaves Saskatchewan with pivots Brandon Bridge and Marquise Williams behind Glenn, after Vince Young was released Saturday, too.
Besides the Roughriders, the 25-year-old Bennett has also spent time with the Winnipeg Blue Bombers, but has never recorded any regular season statistics.