Senators assistant coach Reeds passes away
with TSN.ca files, The Canadian Press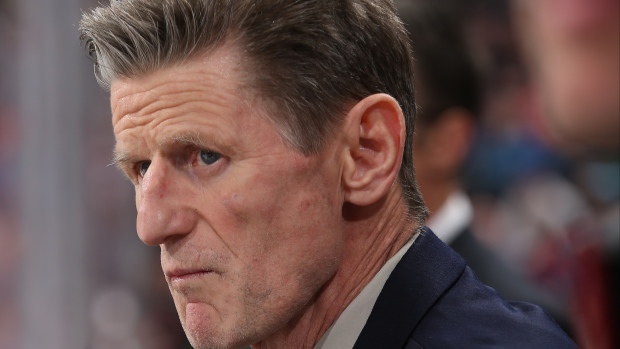 OTTAWA - Ottawa Senators assistant coach Mark Reeds has died. He was 55.
The team announced he had cancer in March of 2014, and head coach Dave Cameron repeatedly asked for people to keep Reeds and his family in their thoughts.
"It is with very heavy hearts that all of us within the Senators family remember Mark who was truly a wonderful father, husband, player, coach and friend," owner Eugene Melnyk said in a statement. "Mark's charismatic fighting spirit was present right until the end. We are all better for having had the opportunity to work so closely with Mark whose passion for life, hockey and his family will leave an indelible mark on our organization."
Reeds had been an assistant in Ottawa since 2011 and before that coached the Owen Sound Attack to an Ontario Hockey League title.
Former Senators head coach Paul MacLean was a good friend of Reeds and brought him to the nation's capital four year ago to be a part of his staff.
``The game of hockey lost a great coach and teacher of the game in Mark Reeds,'' MacLean told TSN Hockey Insider Pierre LeBrun. ``Mark always found a way to help his team have success yet rarely got the credit for it. He deserves to get some credit for being good to the game of hockey today.''
A Toronto native, Reeds was a fifth-round pick of St. Louis in 1979 and played 365 NHL games for the Blues and Hartford Whalers.
"Lost a great hockey man today," Senators broadcaster Dean Brown wrote on Twitter. "Great coach, Great guy I hate cancer."
As friends and colleagues learned of his death, there was an outpouring of condolences on social media. Owen Sound athletic therapist Andy Brown called Reeds "a special and unique man," and former NHL player Jamie Rivers said Reeds was "a great coach and great motivator. He always looked at life as an adventure."