Senators' Stone to face hearing for hit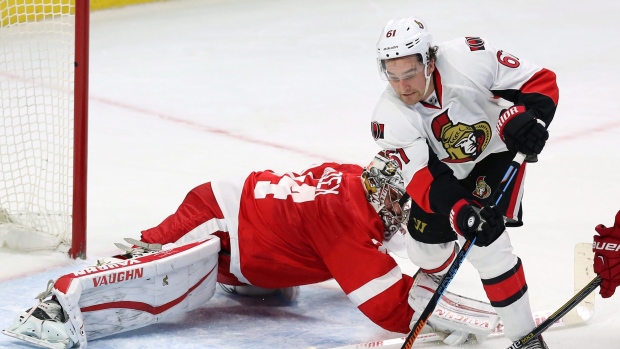 Ottawa Senators forward Mark Stone will have a hearing on Monday for an illegal check to the head of Detroit Red Wings forward Landon Ferraro
The hit occurred in Saturday night's 5-3 loss to the Red Wings. Stone had a goal and an assist in the contest.
"I think I was leaning for the puck and when he got around me I knew he was going to get around me and it was just one of those bad instinct plays by me and it's not something I'm proud of," Stone told the Ottawa Sun's Bruce Garrioch. "I'm glad he's okay."
The Senators, fourth in the Atlantic, are next in action on Tuesday night when they visit the division-leading Montreal Canadiens.