Sens sign F Gomez to one-year contract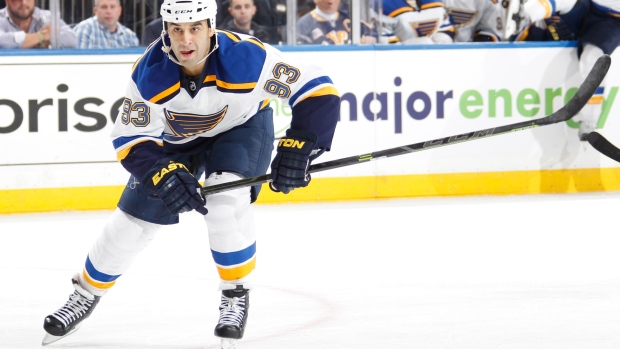 The Ottawa Senators signed free agent forward Scott Gomez to a one-year deal.
Gomez inked a pro-rated contract at $575,000 that will run through the end of the 2015-16 season. He is expected to arrive in Ottawa on Thursday.
Gomez, 36, began the season on a professional tryout with the St. Louis Blues. After 21 games, he was released and later signed a tryout contract with the AHL's Hershey Bears.
On Tuesday, Gomez asked Hershey to be released.
In 18 games with the Bears, Gomez scored four goals and registered 20 assists in helping the team to the top of the Atlantic Division. He leaves the Bears as the 11th-leading point-getter and fourth in assists.
Gomez has been to the Stanley Cup Final three times with the New Jersey Devils and won two Cups. He's recorded 755 points in just over 1,000 games with the Devils, New York Rangers, Montreal Canadiens, San Jose Sharks, Florida Panthers and Blues, and has five 70-plus point seasons.
Gomez was originally drafted by New Jersey in the first round (27th overall) of the 1998 NHL Draft.