Shapiro: Granderson deal allows for moves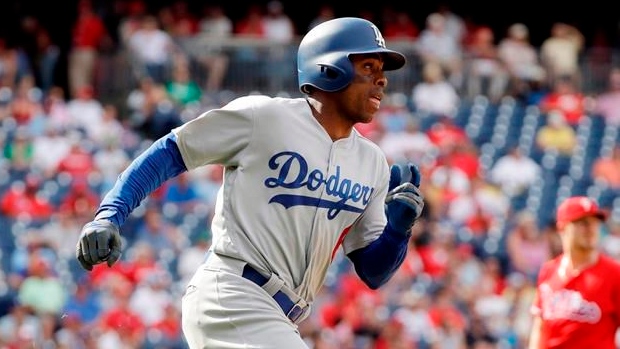 With the start of spring training just 27 days away, the Toronto Blue Jays roster is starting to take shape. But team president and CEO Mark Shapiro thinks there's still work to be done.
Shapiro told CP24 Thursday that the signing of outfielder Curtis Granderson to a one-year, $5 million deal keeps the door open for more moves.
"It's a one-year deal, so it's easy to manoeuvre around. The dollars were not prohibitive from us doing other things to improve the club," Shapiro said.
With most marquee free agents still unsigned, Shapiro indicated that the team still has a "good amount" of resources left for general manager Ross Atkins to spend. The Blue Jays are about $15 million shy of their 2017 payroll of $165 million.
"I feel like there will be more moves before the season starts, before our roster heading into spring training is complete and we'll continue to look at trying to improve it.
As TSN's Scott Mitchell notes, only seven of the top 20 available free agents coming into the off-season have signed.
Shapiro also thinks Granderson will help balance a lineup that struggled against righties.
"He's a complementary player with our predominantly right-handed hitting outfielders. He performs extremely well against right-handed pitching. He's also a high character guy, a good guy to have around players we continue to bring up," Shapiro said.
Last season, the Jays ranked 26th in OPS and 29th in batting average against right-handed pitchers according to ESPN.
Shapiro re-affirmed the club's desire to keep third baseman Josh Donaldson, saying that it would be hard to imagine the Blue Jays contending for a World Series title without the 2015 American League MVP, but he continues to hold the cards close to his chest on a potential contract extension.
"It's always an easy answer – yes, we want Josh Donaldson. Yes, we want him here for more years. The business component of it needs to be solved privately. We have a better chance of getting it done if we're private about it and it's never easy," he said.
"That involves looking at our current situation with the players we have and that involves looking at it again in July. But I think the fact that we haven't made a move is the best statement you can possibly have about his chances to be here."
The Blue Jays and Donaldson avoided arbitration last week, reaching a $23 million deal in his last year before free agency.