Downie goes on Twitter rant against Coyotes
TSN.ca with Canadian Press files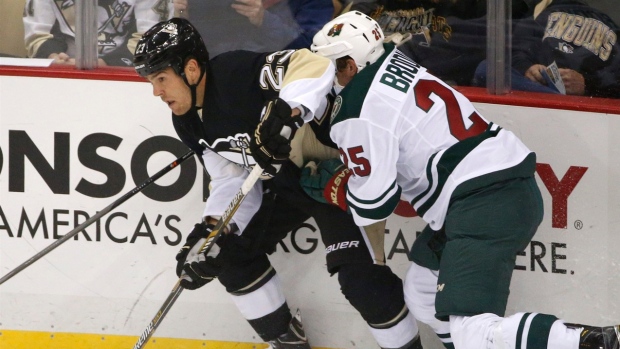 Former NHLer Steve Downie went on a lengthy Twitter rant on Friday night, taking aim at the Arizona Coyotes organization.
Downie, who played parts of eight seasons with various teams in the NHL, went after his final NHL team on Friday night.
The 29-year-old blamed Coyotes head coach Dale Tippett for Max Domi's recent hand injury, which was incurred during a fight and then moved on to the organization's treatment of John Scott last season.
He also blamed the season-ending injury of AHL player Christian Thomas last season on the Coyotes for playing Thomas on short rest.
The full series of tweets against the Coyotes can be seen below. Note the tweets are in reverse chronological order. (Expletives have been blurred).

Downie was drafted 29th overall by the Philadelphia Flyers in 2005. He played for the Flyers, Tampa Bay Lightning, Colorado Avalanche and Pittsburgh Penguins, as well as 26 games with the Coyotes last season. In that time he scored 76 goals with 120 assists and 1,057 penalty minutes.
The veteran of 434 NHL games also took aim at commentator Don Cherry and hockey's culture of fighting on Friday night.
He continued his rant on Saturday morning, comparing Arizona's organization to the Philadelphia Flyers.
"I got a concussion with Arizona they don't call or check up. They actually sent me to a knee doctor haha," said Downie. "When I got a concussion in Philly i spent 3 days in the hospital bed. (Former Flyers chairman) Ed Snider came and sat next to me just to make sure I was doing OK."