Bolts' Kucherov exits after hit from Schenn
Nikita Kucherov of the Tampa Bay Lightning left Tuesday night's game against the defending Stanley Cup champion St. Louis Blues after taking a hit from Brayden Schenn.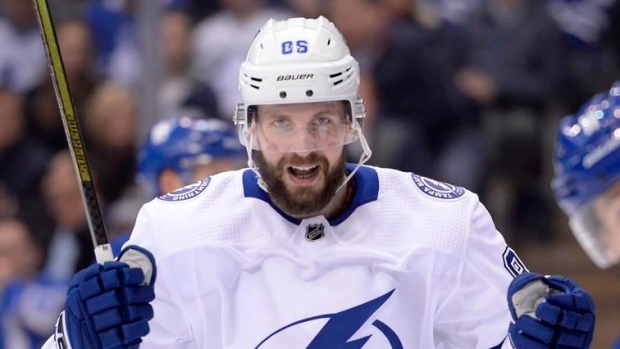 Tampa Bay Lightning forward Nikita Kucherov left in the second period Tuesday's 3-1 loss to St. Louis Blues with an upper-body injury and did not return.
The 26-year-old winger took a body check from Brayden Schenn late in the second period and after sending a backhand pass up ice. Lightning head coach Jon Cooper didn't provide an update on his player following the game but said his failure to return isn't related to concussion protocol.
Joe Smith of The Athletic reports Kucherov appeared to fine as he left the arena after Tuesday's loss.
After winning the Art Ross Trophy, Ted Lindsay Award, and Hart Memorial Trophy in 2018-19, Kucherov has posted six goals and 18 points in 18 games this season.
The Lightning face the Chicago Blackhawks on Thursday.