Tavares to Leafs, moves out West shift NHL balance of power
Several signings and one big trade drastically shifted the balance of power across the NHL in a matter of days. With John Tavares going home to Toronto, Paul Stastny leaving Winnipeg for Vegas, St. Louis signing three free agents and trading for Ryan O'Reilly, the landscape of the league has changed.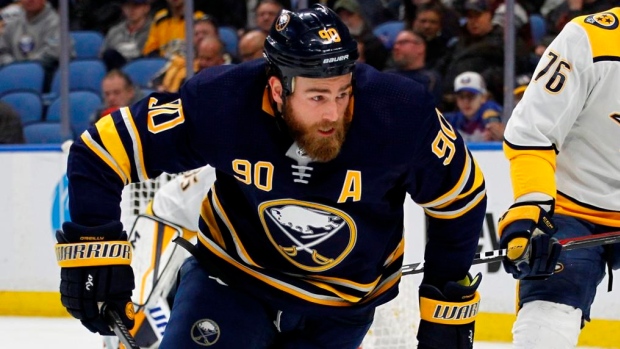 Several signings and one big trade drastically shifted the balance of power across the NHL in a matter of days.
With John Tavares going home to Toronto, Paul Stastny leaving Winnipeg for Vegas, St. Louis signing three free agents and trading for Ryan O'Reilly, the landscape of the league has changed. The Washington Capitals are bringing back a vast majority of their team, the Western Conference is loaded and yet the Maple Leafs now appear to be Stanley Cup favourites after adding Tavares.
"He's one of the best players in the league," Tampa Bay general manager Steve Yzerman said. "And I think it's obvious to say that Toronto is a better team today with that acquisition."
Tavares' decision to leave the New York Islanders knocks them out of contender status and puts a whole lot of pressure on coach Mike Babcock's Maple Leafs to make a deep playoff run. Losing out on Tavares despite reportedly offering more money than the Maple Leafs' $77 million over 11 years kept the Sharks from moving into front-runner status in the West — but they may not be done yet.
"We pride ourselves on being able to take a swing on difference makers like this," San Jose GM Doug Wilson said. "John was the one that we wanted to swing at."
The Sharks, who extended Logan Couture and re-signed Joe Thornton and Tomas Hertl to keep their core together, have plenty of tradable assets and will keep swinging for a difference-maker. One is off the market following the Blues' trade for O'Reilly that now gives them a potent 1-2-3 punch down the middle with Brayden Schenn and free agent signing Tyler Bozak.
O'Reilly saw the Blues sign Bozak to a $15 million, three-year contract and wondered if there wasn't room for him anymore. Now they have centres to match up with just about any opponent in the league.
"You look at all the teams that have success, they definitely have guys down the middle that compete," O'Reilly said Monday. "And I'm thrilled to be a part of that."
The Capitals boasted depth with Evgeny Kuznetsov, Nicklas Backstrom and Lars Eller during their Cup run, and Babcock can now roll out Tavares, Auston Matthews and Nazem Kadri. Vegas lost talent on the wing with David Perron going to St. Louis and James Neal signing with Calgary but now has a very competitive centre corps led by Stastny, William Karlsson and Erik Haula.
"We do like having centres," Golden Knights GM George McPhee said. "You can move centres around the lineup, you can have centres on the wing. You can't get wingers to play centre."
Here's a look at where a few more teams stand early in the preparations for the 2018-19 season:
GOT WHAT THEY NEED
LIGHTNING: Signing Tavares would've been a luxury and might've necessitated a roster makeover just to fit him under the salary cap. Tampa Bay signed restricted free agent forward J.T. Miller to a long term deal, extended defenceman Ryan McDonagh, got a deal done with Slater Koekkoek and should have much of the same team that won the Atlantic Division last season.
"We try to improve our team," Yzerman said. "I don't sense that we have a need to change just to change."
FLAMES: Inking Neal to a $28.75 million, five-year contract would be a nice capper to the Flames' off-season that began with acquiring centre Elias Lindholm and defenceman Noah Hanifin from Carolina. New coach Bill Peters could put Neal or Lindholm on right wing with Johnny Gaudreau and Sean Monahan.
GM Brad Treliving's final tasks this off-season are to find a backup goaltender to Mike Smith and sign restricted free agents Lindholm and Hanifin to new contracts.
KINGS: Long-term , signing franchise defenceman Drew Doughty to an $88 million, eight-year extension is the most important thing Los Angeles did. In the shorter term, it also won the competition for returning Russian winger Ilya Kovalchuk, who GM Rob Blake believes can play with either top-six centre, Anze Kopitar or Jeff Carter, and produce at age 35.
"That scoring-type winger was something that we needed to add," Blake said. "Where he plays on the power play and the way he scores goals with his shot I think is something we've coveted or looked for."
WORK LEFT TO DO
SENATORS: They traded Mike Hoffman, bought out Alexandre Burrows but still have at least one big problem with the future of Norris Trophy-winning defenceman Erik Karlsson. The Senators have reportedly given Karlsson's camp permission to speak with other teams about a contract — which is expected to look a whole lot like Doughty's deal — which would open the door to Ottawa trading its captain rather than losing him for nothing like the Islanders did when Tavares wouldn't sign early.
"We start Oct. 4," GM Pierre Dorion said Sunday in Ottawa. "We've got lots of time."
OILERS: Connor McDavid won the scoring title and the Ted Lindsay award as the players' choice for most outstanding player, and yet Edmonton missed the playoffs by 17 points. GM Peter Chiarelli publicly dangled the 10th pick in the draft to try to get an offensive defenceman and hasn't been able to acquire one yet.
Meanwhile, left wing Milan Lucic is 30, coming off a 34-point dud of a season and still has five years left on his contract at a $6 million annual cap hit. Lucic's name has come up in trade talks, but moving him now won't be easy, so the Oilers have to prepare for life with him next season.
"He's a proud guy and we expect to have him back and at a better level than he was last year," Chiarelli said. "My confidence level is pretty high. I think Milan's a high-character individual."
ISLANDERS: Without Tavares, New York is chock full of cap space with nothing to do with it. Ownership signalled the need for change by hiring Lou Lamoriello as president of hockey operations, and he in turn fired Garth Snow and Doug Weight, hired Barry Trotz and put on a full neutral-zone trap to keep Tavares.
After striking out, Lamoriello took what could be perceived as a shot at Tavares and the previous regime by saying, "John has achieved great individual success on the ice" with the Islanders, who missed the playoffs in six of Tavares' nine seasons. Without a Lamoriello miracle this off-season , they'll miss the playoffs for the 12th time in 15 years.