Team Homan's path to gold in Pyeongchang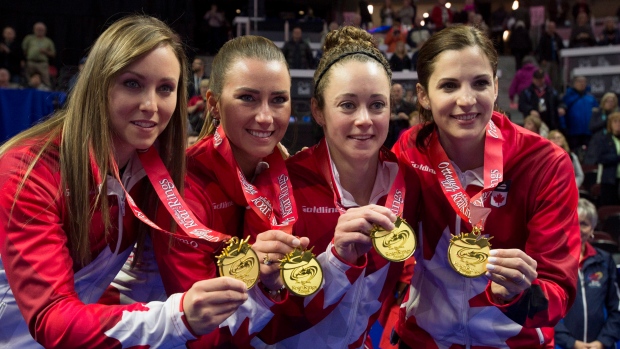 Rachel Homan's list of curling accomplishments is pretty impressive for a 28-year-old.
The Ottawa native burst onto the scene as a Canadian junior champion in 2010 and followed that by becoming the youngest skip – male or female – to capture three national titles. She won the Scotties Tournament of Hearts in 2013, 2014 and 2017, capping off last season with a perfect 13-0 record in Beijing, China, as she led Canada to its first world women's championship since 2008.
Now, Homan and her rink from the Ottawa Curling Club will look to cross the remaining – and most important – curling goal off their list: An Olympic gold medal.
Homan, alongside third Emma Miskew, second Joanne Courtney and lead Lisa Weagle, will represent Canada at the Winter Olympics in Pyeongchang, South Korea, and will be expected – according to many curling pundits – to win it all.
This is the second Olympic run for three members of the rink. Homan, Miskew, Weagle and then-second Alison Kreviazuk made it to the semi-finals of the 2013 Roar of the Rings Olympic trials but were blown out by Ontario's Sherry Middaugh, 10-4.
A few months later, they called themselves Canadian champions for a second straight year after a perfect showing in Montreal. However, change was afoot. Kreviazuk was moving to Europe to live with her boyfriend in Sweden and her spot needed to be filled. Homan picked up the phone and called Joanne Courtney, the third for Team Val Sweeting whom they defeated in the Scotties final that year. The addition of Courtney gave Team Homan arguably the best sweeper in the game.
The new squad put together a spectacular 197-53 record over their first three seasons, capturing their first national and world title as a foursome last year.
All of those wins and domination were just a precursor for the biggest event of their lives – the 2017 Olympic trials in December. Team Homan, playing in front of their hometown fans at the Canadian Tire Centre, dropped their opener against Team Chelsea Carey. The shaky start didn't last long however as they rattled off nine straight victories, including beating defending Olympic champs Team Jennifer Jones twice before downing Carey in the final.
Team Homan added former Olympic silver medalist and current TSN curling commentator Cheryl Bernard as their alternate in Pyeongchang after the trials.
Coming off the biggest win of their lives in Ottawa, Homan's rink hasn't been at their best at the past two events. At the Continental Cup in London, Team Homan dropped matches to Switzerland's Silvana Tirinzoni and Japan's Satsuki Fujisawa handily and settled for a draw against Anna Hasselborg of Sweden. They won their first three games at the Canadian Open a week later, but lost a 7-4 decision to South Korea's EunJung Kim in the quarters.
All four of those rinks will be in Pyeongchang and all have a chance at claiming Olympic gold in addition to a few others.
In the playoffs, the top seed plays the fourth-seeded team in one semi-final, with the second and third seeds battling in the other.
Let's take a look at Team's Homan path to the top of the podium in South Korea.
Game 1: February 14 vs. South Korea (EunJung Kim)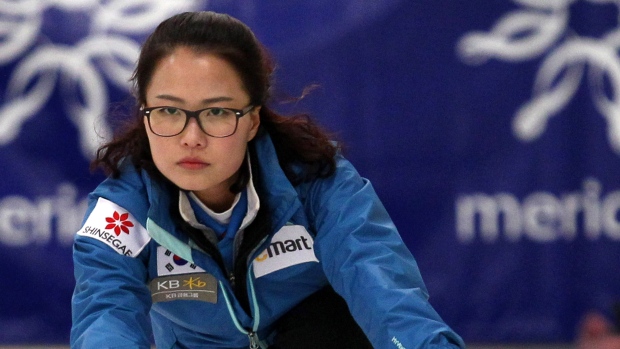 Season Record: 41-17
Team Homan won't have the fans at the Gangneung Curling Centre on their side in the tournament opener.
South Korea's EunJung Kim will have the home country support behind her rink against Homan, a factor that could propel them to victory or just as easily send them to a blowout defeat.
Team Kim of Uiseong, South Korea, are playing well in 2017-18, sporting a record 24 games above .500 and winning the Paf Masters Tour in mid-October. They downed Team Homan in the quarter-final at the recent Canadian Open before falling to Team Carey in the semis.
The 27-year-old Kim will be one of the youngest skips in Pyeongchang and already has two Pacific-Asia championships (2016, 2017) under her belt as well as a 5-6 record at her first world championship last year. Homan edged Kim 9-8 at those worlds, but the South Koreans were just one of two rinks who were able to keep Homan within a point in Beijing.
Kim and her teammates have shown in the past that they can keep up with Homan's squad, but the nerves and pressure of playing in front of their home country might be too much for the young rink to handle in Game 1. Still, expect South Korea to stay in the thick of things throughout the week.
Game 2: February 15 vs. Sweden (Anna Hasselborg)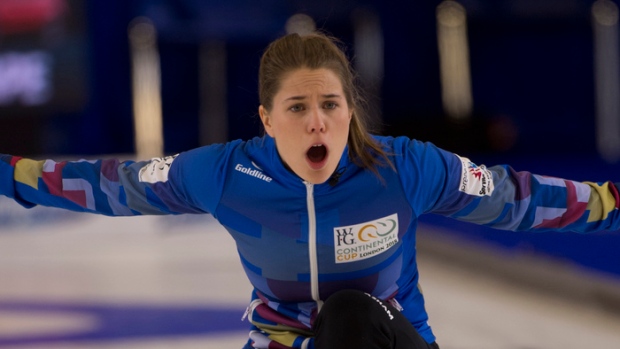 Season Record: 50-15
Anna Hasselborg and her Swedish crew are hoping their first championship win of the 2017-18 season comes at the Winter Games.
Team Hasselborg has been sharp all year, making the playoffs in nine of 10 World Curling Tour events and have qualified for four finals. Unfortunately, they're 0-4 in those championship contests, including falling in the European Championship final for a second straight year, this time losing to Scotland's Eve Muirhead after posting a perfect 10-0 record.
So the question remains – if Sweden makes the gold-medal match, can they find a way to win it?
This will be the first Olympics for the Sundbyberg, Sweden, rink led by their 28-year-old skip. Team Margaretha Sigfridsson represented Sweden in 2014 and settled for silver after losing in the final to Team Jones.
Team Hasselborg finished with an 8-3 round-robin record at the world championships in 2017, losing to Russia's Anna Sidorova in the semi-final and Muirhead in the bronze-medal game.
While Hasselborg and Homan have yet to face each other this season on the WCT, the two met in the 2010 world junior final, a game Hasselborg took, 8-3.
This early tournament matchup is basically a tossup and could very well be a playoff preview as both are expected to be in the final four.
Game 3: February 16 vs. Denmark (Madeleine Dupont)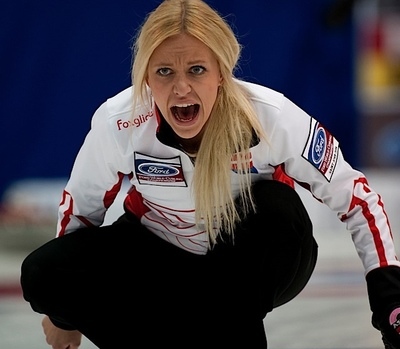 Season Record: 14-18
This will likely be Canada's easiest game in South Korea.
The Danes led by Madeleine Dupont haven't played much this season and have failed to qualify for the playoffs in all five WCT events.
Dupont threw last rocks for Denmark at the 2010 Olympics in Vancouver and finished with a 4-5 record, just outside of the playoffs. She won silver at the 2007 women's world championship and bronze in 2009, but finished with a 1-10 record last year as a third for Lene Nielsen.
Team Homan should have no problem in this match as Denmark is likely to finish at the bottom of the standings.
Game 4: February 17 vs. United States (Nina Roth)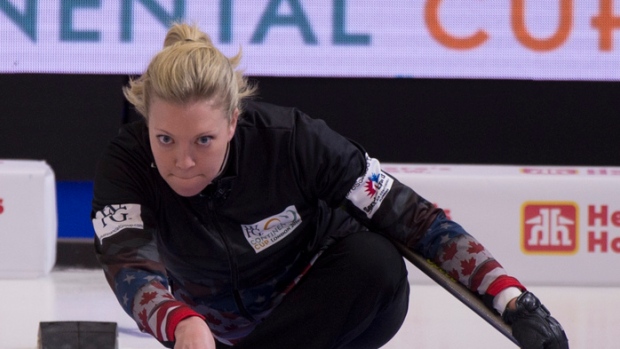 Season Record: 39-22
The Americans, led by 29-year-old skip Nina Roth, are another rink that could prove to be contenders in Pyeongchang.
They were victorious at the Canad Inns Women's Classic earlier this season in Portage la Prairie, Man., by topping Team Hasselborg in the final, but have dropped three other finals this season.
They outlasted Team Jamie Sinclair in a best-of-three series at the American Olympic trials to punch their ticket to South Korea.
Homan has won all three games against Roth in 2017-18, most recently with a 7-1 rout at the Canadian Open. They also downed them in the final of the Autumn Gold Curling Classic.
Team Roth finished with a 6-5 record at the world championships last year, missing the playoffs by a game.
Lead Becca Hamilton will be a busy woman at the Olympics as she's playing in the inaugural mixed doubles competition with her brother Matt during the first week of the Games.
The United States could sniff the playoffs if a few things go their way, but they'll be underdogs against Canada in this clash.
Game 5: February 18 vs. Switzerland (Silvana Tirinzoni)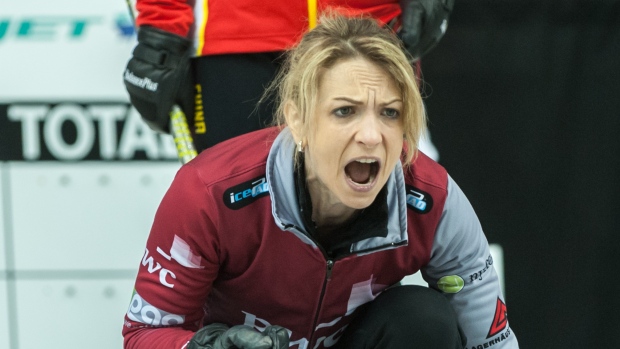 Season Record: 41-22
Team Silvana Tirinzoni of Switzerland will be another tough test for Team Homan and they could easily see each other again in the playoffs.
Tirinzoni beat Homan twice at the recent Continental Cup, including a 9-3 drubbing in the tournament opener. It was their first game since the trials, so one could see why they wouldn't be at their best or most focused, but it's something to keep in mind when they go head-to-head in South Korea.
Team Tirinzoni won the Stu Sells Oakville Tankard in early September and made the quarter-final stage at each of the three Grand Slam events.
Mirjam Ott has appeared at the past two Olympics for the Swiss, finishing fourth each time.
This Aarau rink has been together for the past five seasons, but has never played in a world championship as a foursome. Tirinzoni, 38, last played at the worlds in 2013 and won a world junior championship in 1999.
This one could go either way for Team Homan.
Game 6: February 18 vs. Japan (Satsuki Fujisawa)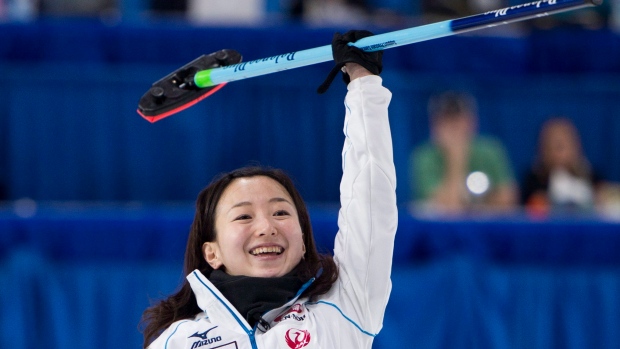 Season Record: 45-25
Watch out for Japan's Satsuki Fujisawa.
The rink from Kitami, Japan, broke out at the 2016 world championships in Swift Current, Sask., with a surprising run to the gold-medal game where they lost to Binia Feltscher of Switzerland.
Fast forward to this season, Team Fujisawa, led by their 26-year-old skipper, continues to play well with a pair of wins on the WCT. They've also gotten the better of Team Homan, beating the Ottawa rink 7-2 at the Continental Cup, in their one and only matchup this season.
One of the keys to this team's success seems to be their laid-back, easy-going attitude. No matter the amount of pressure in a game, Fujisawa and her teammates are always laughing and smiling. Whether or not this positive attitude will translate to the jacked-up intensity of the Winter Games has yet to be determined.
It may be hard to lock down Japan as true gold-medal contenders, but they should give every rink, including Team Homan, a run for their money.
Game 7: February 20 vs. China (Bingyu Wang)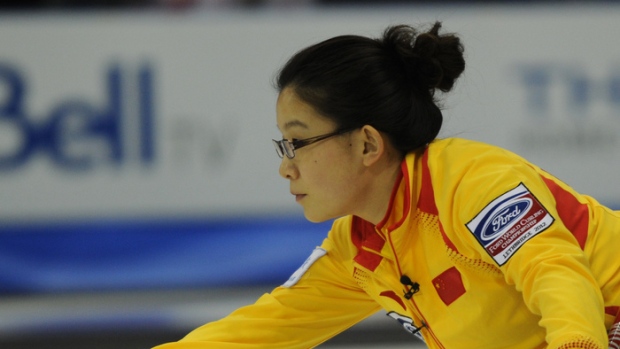 Season Record: 46-20
The curler known as "Betty" is making her third straight Olympic appearance.
Bingyu Wang, 33, will bring a new-look rink to the Winter Games and will try to get back onto the podium after posting a 4-5 record in Sochi.
Wang is best known for her memorable performance at the 2009 world championships when she became the first non-North American or non-European skipper to win a world title. She followed that with a bronze at the 2010 Olympics in Vancouver.
Team Wang have won a pair of WCT events in 2017-18 and dropped an 8-6 decision to Team Homan back in September at the Tour Challenge.
The Chinese will most likely be a middle to lower-of-the-pack team in Pyeongchang, but if Wang finds her groove, this rink might be able to make a run.
Game 8: February 20 vs. Great Britain (Eve Muirhead)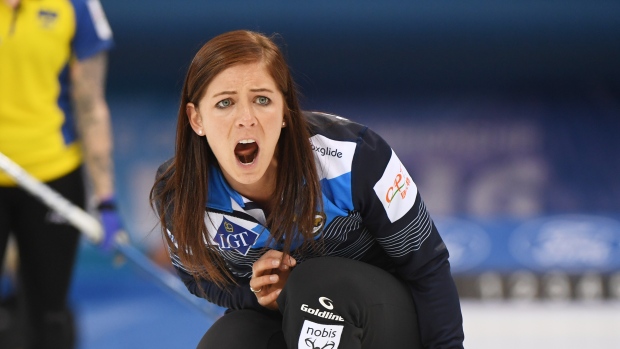 Season Record: 45-19
Expect Great Britain to be on the podium by the end of the week.
Skip Eve Muirhead, third Anna Sloan, second Vicki Adams and lead Lauren Grey are arguably the best women's team outside of Canada and should be a dangerous rink at the Olympics.
Muirhead, 27, is one of the best junior curlers in history, having won an unprecedented four world titles in her junior career from 2007 to 2011. The native of Perth, Scotland, didn't waste any time when she turned pro, winning the 2013 world championship in Riga, Latvia. She edged Homan 8-7 in the semi-final en route to the gold that year. Muirhead has an Olympic bronze medal (2014) and two European championships (2011, 2017) to her name as well.
Homan had won four straight contests against Muirhead until the Scot broke the streak earlier this season in Regina, their only matchup in 2017-18.
This is the matchup most curling fans will have circled on their calendars. Two talented teams led by two exceptional, world-class skips in the prime of their careers. The Canadian and Scot could have a gold-medal clash in their future.
Game 9: February 21 vs. Olympic Athletes from Russia (Victoria Moiseeva)
Skip: Victoria Moiseeva Third: Uliana Vasilyeva Second: Galina Arsenkina Lead: Julia Guzieva
Season Record: 57-22
Victoria Moiseeva and her St. Petersburg rink will be a part of the Olympic Athletes from Russia team in Pyeongchang after a massive drug controversy rocked the country, resulting in the suspension of the Russian Olympic Committee from the Pyeongchang Games.
Moiseeva, 27, is making her first Winter Games appearance after beating Anna Sidorova – the country's representative at the last two Olympics – in a seven-game qualification series.
Despite never appearing in a world championship, Moiseeva had found some prominent success recently with a gold-medal performance at the 2016 European championships and three wins on the WCT this season.
Homan will be the favourite in this round-robin finale and it will be interesting to see if the controversy or stigma surrounding Russian athletes will affect Moiseeva's play at the Olympics.