Team Homan's road to gold at women's worlds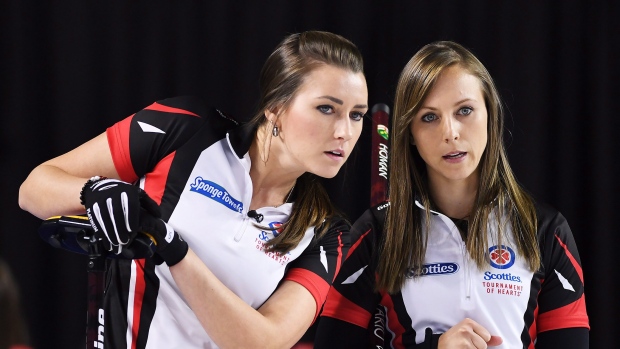 Three-time Canadian champ Rachel Homan and her Ottawa rink will look to claim their first world curling championship in Beijing, China next week.
Not only would a win in China add another prestigious accomplishment to Homan's already remarkable career, but it will also mark the first time since 2008 a Canadian rink stood atop the podium at the end of the women's world curling championship. Jennifer Jones was the last Canadian skip to accomplish the feat nine years ago when her Winnipeg rink (which included Cathy-Overton Clapham playing vice) beat Wang Bingyu of China in the final.
Canada has captured 15 golds in the event's history, seven more than second-place Sweden. But ever since Jones' triumph, the success has dried up. Take a look at Canada's troubles since 2008.
Canada at the Women's Worlds
| Year | Team | Result |
| --- | --- | --- |
| 2009 | Jennifer Jones | Fourth |
| 2010 | Jennifer Jones | Bronze |
| 2011 | Amber Holland | Silver |
| 2012 | Heather Nedohin | Bronze |
| 2013 | Rachel Homan | Bronze |
| 2014 | Rachel Homan | Silver |
| 2015 | Jennifer Jones | Silver |
| 2016 | Chelsea Carey | Fourth |
Homan, 27, and her crew of third Emma Miskew, 28, second Joanne Courtney, 28, and lead Lisa Weagle, 31, might have what it takes to end the drought. This foursome should be feeling pretty good about themselves as they're coming off an impressive performance at the Scotties Tournament of Hearts in St. Catharines, capping the week with an epic, down-to-the-wire win over Manitoba's Michelle Englot in the gold medal game. They hold the top spot on the Canadian Team Ranking System and have won a pair of events on the World Curling Tour in 2016-17.
The skip has played at the world championships twice before, winning bronze in 2013 followed by a second place finish in 2014, losing to Binia Feltscher of Switzerland in the final. This will be the first worlds for Courtney as Alison Kreviazuk threw second stones for Team Homan the previous two times.
Like any championship, it won't be easy capturing gold, or any medal for that matter, as Chelsea Carey found out last year when she fell in the bronze medal game to Russia's Anna Sidorova.
Sidorova will be in Beijing, as will Scotland's Eve Muirhead, Sweden's Anna Hasselborg and the home crowd favourites Wang of China. However, the rink everybody should keep an eye out for is Alina Paetz of Switzerland. The Swiss have won the women's worlds three straight years and four out of the last five. They've accomplished this by using, not one, but three different rinks. Mirjam Ott won in 2012 followed by Feltscher in 2014, Paetz in 2015 and Feltscher again last year.
If Team Homan wants gold, they'll likely have to go through Switzerland to get it.
Let's take a look at Team Canada's path to gold, which is arguably tougher than at the Scotties, and what they can expect from each opponent.
Action gets underway Saturday, March 18 as Canada takes on China at 1am ET on the TSN Network and TSN GO.
Game 1 - China - March 18 at 1am ET on TSN
Team Homan will open the world championships in front of what should be an electric building at Capital Indoor Stadium as they'll face Wang and the host Chinese rink. This will be Wang's 10th appearance at the women's worlds, but first since 2013. The 32-year-old won gold at this event in 2009 and bronze a year later at the Olympics in Vancouver.
Team Wang have won two events on the World Curling Tour this season and could be playoff contenders in Beijing.
Like most games in this tournament, Team Homan will be the favourites, but if Wang and her crew can get the crowd behind them early, an upset could be in store.
Game 2 - Germany - March 18 at 7am ET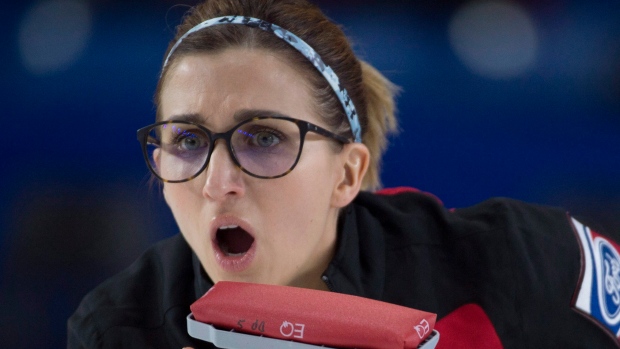 This will be the sixth, and third straight, appearance at the worlds for skipper Daniela Jentsch from Germany. The 35-year-old finished with a 3-8 record last year in Swift Current and a 4-7 record at the 2015 tournament in Japan.
Jentsch's foursome has one Curling Champions Tour victory under their belts this season.
Team Jentsch will be in tough to make the playoffs in Beijing.
Game 3 - Russia - March 19 at 2am ET on TSN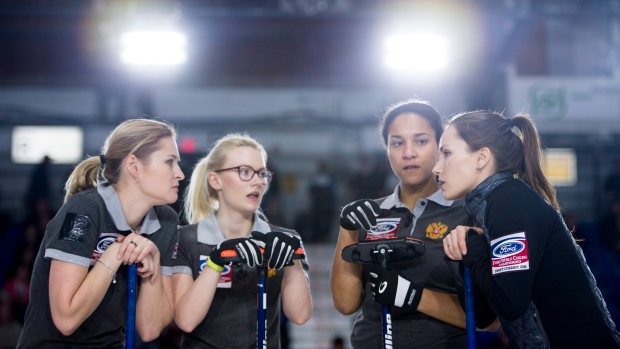 Russian skipper Anna Sidorova may be young, but the 26-year-old already has three world championship bronze medals to her name as well as two golds at the European championships. Sidorova has captured bronze three straight years, edging Canada's Carey in last year's third place game, 9-8.
Sidorova, third Margarita Fomina, second Aleksandra Raeva and lead Nkeiruka Ezekh have only played in a handful of events on the WCT in 2016-17, failing to get past the quarter-final stage in any of the Grand Slams. They fell to Eve Muirhead of Scotland in the third-place game at the Karuizawa International in Japan and dropped a round robin contest to Team Homan at the Canadian Open in North Battleford, Sask.
At the 2014 women's worlds in Saint John, Homan downed Sidorova in the round robin, 7-5. The Canadian beat the Russian the year before too with a 5-4 triumph in Riga, Latvia.
The curlers from Ottawa will have the edge, but it won't be a walk in the park. Look for Team Sidorova to make the weekend with the goal of appearing in Sunday's final for the first time of their careers.
Game 4 - USA - March 19 at 9pm ET on TSN 1/3
This will be Nina Roth's second appearance at the world championships. In 2010 she played vice for Erika Brown and fell to Sweden in a tiebreaker game.
The 28-year-old Roth and her foursome have been busy on the WCT this season, winning the Molson Cash Spiel in November as well as making the finals of the St. Paul Cash Spiel and the U.S. Open of Curling. They sit 21st on the WCT Money List with just over $21, 000 in their back pockets. Only Homan, Hasselborg, Muirhead and Wang have won more money this year out of the teams that will compete in Beijing.
This will be the biggest event this young skip has ever competed in and it will be interesting to see what the Americans are capable of.
Game 5 - Switzerland - March 20 at 7am ET on TSN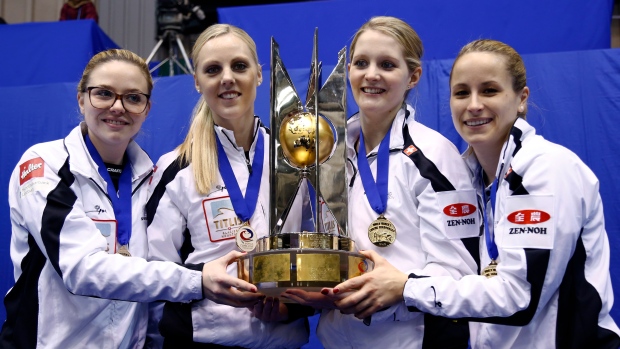 In just her second appearance at the worlds, 27-year-old Alina Paetz will be going for her second world title. Not only that, but the skip will try claim Switzerland's fourth straight - and fifth out of the last six years - championship at the event.
Paetz beat Jones in the 2015 final before Feltscher took over and defended their country's championship once again last season. Paetz won gold in 2012 as well, but she was an alternate for Ott and didn't appear in any games.
Team Paetz have competed in nine WCT/CCT events in 2016-17 and are playing some of their best curling as of late, winning the International Bernese Ladies Cup in mid-January followed by a finals appearance at the Glynhill Ladies International (lost to Team Muirhead) a week later. They've played Team Homan only once this year, losing to them at the Grand Slam's Masters in October. They lost to Roth in the semis of the U.S. Open of Curling.
This rink from Zurich will do everything in their power to keep this incredible run going. The last country to win four consecutive women's world championships was Canada who accomplished the feat from 1984 to 1987.
Paetz and company aren't usually the favourites in most tournaments they play in, but seem to bring their play to a whole new level when representing their country.
The Canadians will likely need to beat this team in the playoffs if they want to start a streak of their own.
Game 6 - Korea - March 20 at 9pm ET on TSN 1/3/5
This will be the first world championship for this South Korean rink from Uiseong.
Team Korea, led by 26-year-old skip EunJung Kim, made the semi-final round of the Stockholm Ladies Cup and the Women's Masters Basel earlier this year. They even topped Team Homan, 6-5, at the Masters in Okotoks, Alta., back in late October.
If they've already caused one upset, who's to say they can't do it again? Team Homan should expect a closely contested 10 ends in Game 6.
Game 7 - Scotland - March 21 at 7am ET on TSN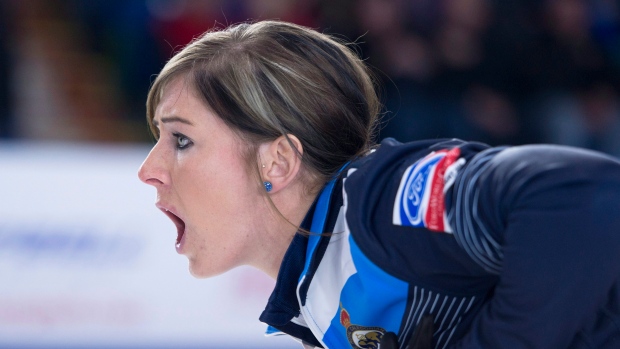 Eve Muirhead of Stirling, Scotland is no stranger to the women's world curling championship. For the eighth time of her career, the 26-year-old will skip Scotland and will look to add a second world gold medal to her mantle.
Muirhead won it all in 2013, beating Homan in the semi-final, 8-7, and Margaretha Sigfridsson of Sweden, 6-5, in the final. She also won silver in 2010 and claimed bronze at the 2014 Sochi Olympics. Muirhead posted a 7-4 record in Swift Current last year, just missing the playoff round.
In 2016-17, third Anna Sloan, second Vicki Adams and new lead Lauren Gray have won two events on Tour, but have struggled at some of the bigger events, missing the playoffs at the Masters and The National as well as a poor performance at the Pinty's All-Star Curling Skins Game. They also lost a pair of WCT finals earlier in the year, including dropping a 7-4 decision to Wang at the Colonial Square Ladies Classic.
Team Muirhead, who sit ninth on the Money List, have played Team Homan once this season, losing to the foursome at the Masters.
The Scots are another rink who could cause some damage and will be contenders for the playoffs. This will be a tough matchup for Canada.
Game 8 - Sweden - March 22 at 2am ET on TSN
Sweden's Team Anna Hasselborg has been a pleasant surprise this season.
The foursome led by the 27-year-old skip from Stockholm has won two WCT/CCT events and have made the semifinals at three Grand Slam tournaments. They finished second at the European Championships in Scotland and sit fifth on the Money List with $68,262 in their back pockets.
However, the Swedes are 0-2 against Homan's squad in 2016-17, dropping back-to-back semi-final contests to the rink in October.
Hasselborg will make her first worlds appearance in Beijing and will look to bring the title back home to Sweden for the first time since 2011. They won't be the favourites, but shouldn't be overlooked by any of the rinks competing.
Game 9 - Czech Republic - March 22 at 7am ET
Anna Kubeskova's last appearance on the world stage came in 2014 which also marks the most recent time Czech Republic was represented at this event. Kubeskova finished with a 3-8 record that year in Saint John, including an 8-4 loss to Homan.
The Prague rink is 51st on the Money List and has had a light schedule on the World Curling Tour this season.
Team Homan will be a near lock to win this one as the Czechs should finish near the bottom of the standings.
Game 10 - Italy - March 22 at 9pm ET on TSN
Veteran curler Diana Gaspari will make her 10th appearance at the women's worlds for her country.
The 32-year-old won silver at the 2006 European championships and finished last at the 2006 Olympics in her home country.
Gaspari won't be spooked by the No. 1 rink in the world in Team Homan, but will still have a very tough time causing an upset.
Game 11 - Denmark - March 23 at 2am ET on TSN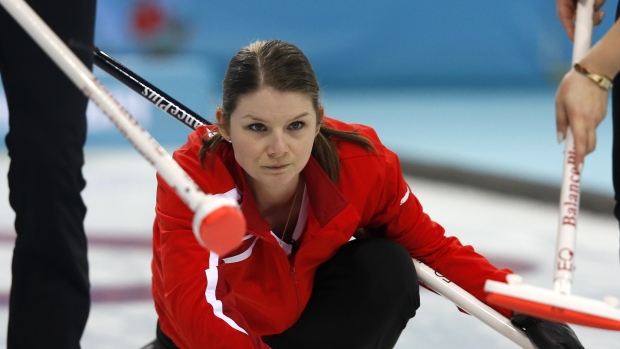 Denmark's Lene Nielsen has become a staple at this event as the skip will make her eighth overall and third straight appearance at the women's world curling championship.
The 30-year-old posted a 5-6 record at last year's tournament.
Team Nielsen's best finish this season came at the International Bernese Ladies Cup on the CCT where they won the consolation round.
Expect a mid-table finish for this rink from Hvidovre, Denmark.
Final Word
Like the Scotties, expect Canada to pick up eight, nine or even 10 wins during the round robin at the world championships. That should be good enough for a spot in the 1 vs. 2 Page Playoff with the likes of Russia, Scotland, Sweden, Switzerland and China battling it out for the three other playoff spots. Regardless of what happens during the week, when the final four teams are set, it's really anybody's game. Let the curling begin in China!