The Final 31: Who goes after Nico and Nolan?
Nico Hischier vs. Nolan Patrick is settled in Craig Button's final 2017 mock draft, but the real intrigue kicks in with Vegas potentially holding multiple picks and some change-ups among Canada's NHL teams.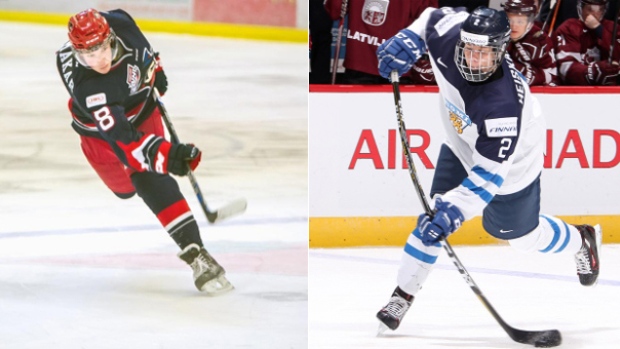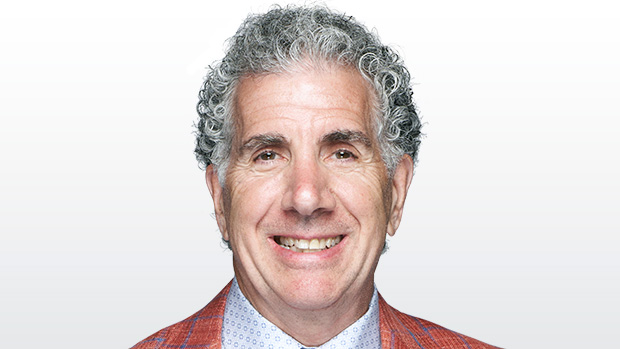 As with last month's 27-team mock draft, there's no change at the top of our board, with Nico Hischier going first overall to the New Jersey Devils and Nolan Patrick going second to the Philadelphia Flyers.
In this edition, we're running on the assumption that the Vegas Golden Knights will have the 15th overall pick (from reports that they have a deal in place with the New York Islanders) and the 24th overall selection (stemming from a side arrangement with the Columbus Blue Jackets). There could be more updates to this order in the coming hours and days.
With three picks in the first round, we've got Vegas taking Windsor centre and Memorial Cup champion Gabe Vilardi sixth overall. He's a big centre with offensive skill and can to be a difficult player to defend against. At No. 15, they will continue to add down the middle with Owen Sound's Nick Suzuki, who is skilled with high hockey sense and the ability to contribute in all situations at a highly consistent rate. At 24 we have the Knights taking Russian winger Klim Kostin. He's a big, powerful winger who attacks the net well.
At No. 5, the Vancouver Canucks stick with Portland Winterhawk Cody Glass, a centre whose development is reminiscent of Mark Scheifele at the same stage. There's no change from our last mock draft for the Winnipeg Jets, who should still take defenceman Juuso Valimaki with the 13th overall pick.
With the 16th selection, the Calgary Flames take a 'Swiss Army knife' type of player in Lias Andersson, who can play at all three forward positions. The Toronto Maple Leafs are next at 17 and should select forward Kristian Vesalainen. He's a strong, good-skating winger who can add offence and create space and opportunities.
Kailer Yamamoto went 25th overall to Montreal in our last mock, but he moves up a few spots this time and goes 22nd to the Edmonton Oilers. The Spokane winger is a diminutive, highly skilled forward who's elusive and makes things happen offensively.
With Mikhail Sergachev dealt to Tampa Bay for Jonathan Drouin, the Canadiens will need blueline depth. We've got them selecting Nic Hague of the Mississauga Steelheads with the 25th pick. At 6-foot-6 and 215 pounds, he's big and rangy but handles the puck well and can contribute offensively with a strong shot.
The Ottawa Senators have the 28th pick and we have them taking the lone goaltender of Round 1 with Jake Oettinger. He has all the attributes of a modern NHL goalie – size, patience and requisite skill.
Check out the full 31-team mock draft below, with links to our video analysis of each pick.
TSN Hockey Final Mock Draft
1. New Jersey Devils: Nico Hischier, C, Halifax (QMJHL)
HT: 6-1 WT: 176 S: L
GP: 57 G: 38 P: 86 PIM: 24
2. Philadelphia Flyers: Nolan Patrick, C, Brandon (WHL)
HT: 6-2 WT: 198 S: R
GP: 33 G: 20 P: 46 PIM: 36
3. Dallas Stars: Miro Heiskanen, D, HIFK (SM Liiga)
HT: 6-0 WT: 170 S: L
GP: 37 G: 5 P: 10 PIM: 4
4. Colorado Avalanche: Cale Makar, D, Brooks (AJHL)
HT: 5-11 WT: 180 SH: R
GP: 54 G: 24 P: 75 PIM: 18
5. Vancouver Canucks: Cody Glass, C, Portland (WHL)
HT: 6-2 WT: 178 S: R
GP: 69 G: 32 P: 94 PIM: 36
6. Vegas Golden Knights: Gabe Vilardi, C, Windsor (OHL)
HT: 6-3 WT: 201 S: R
GP: 49 G: 29 P: 61 PIM: 12
7. Arizona Coyotes: Timothy Liljegren, D, Rogle (SWE)
HT: 6-0 WT: 191 SH: R
GP: 19 G: 1 P: 5 PIM: 4
8. Buffalo Sabres: Casey Mittelstadt, C, Green Bay (USHL)
HT: 6-1 WT: 201 S: L
GP: 25 G: 21 P: 64 PIM: 8
9. Detroit Red Wings: Elias Pettersson, C, Timra (SWE-Als)
HT: 6-2 WT: 161 S: L
GP: 43 G: 19 P: 41 PIM: 14
10. Florida Panthers: Owen Tippett, RW, Mississauga (OHL)
HT: 6-0 WT: 200 S: R
GP: 60 G: 44 P: 75 PIM: 36
11. Los Angeles Kings: Michael Rasmussen, C, Tri-City (WHL)
HT: 6-6 WT: 215 S: L
GP: 50 G: 32 P: 55 PIM: 50
12. Carolina Hurricanes: Martin Necas, C, Brno (CZE)
HT: 6-0 WT: 167 S: R
GP: 41 G: 7 P: 15 PIM: 6
13. Winnpeg Jets: Juuso Valimaki, D, Tri-City (WHL)
HT: 6-2 WT: 204 S: L
GP: 60 G: 19 P: 61 PIM: 34
14. Tampa Bay Lightning: Cal Foote, D, Kelowna (WHL)
HT: 6-4 WT: 210 S: R
GP: 71 G: 6 P: 57 PIM: 41
15. Vegas Golden Knights (from NY Islanders): Nick Suzuki, RW, Owen Sound (OHL)
HT: 5-11 WT: 183 S: R
GP: 65 G: 45 P: 96 PIM: 10
16. Calgary Flames: Lias Andersson, C, HV71 (SHL)
HT: 5-11 WT: 198 S: L
GP: 42 G: 9 P: 19 PIM: 18
17. Toronto Maple Leafs: Kristian Vesalainen, LW, HPK (SM Liiga)
HT: 6-3 WT: 207 S: L
GP: 26 G: 1 P: 6 PIM: 2
18. Boston Bruins: Ryan Poehling, C, St. Cloud State (NCAA)
HT: 6-2 WT: 183 S: L
GP: 35 G: 7 P: 13 PIM: 12
19. San Jose Sharks: Pierre-Olivier Joseph, D, Charlottetown (QMJHL)
HT: 6-2 WT: 160 S: L
GP: 62 G: 6 P: 39 PIM: 54
20. St. Louis Blues: Eeli Tolvanen, RW, Sioux City (USHL)
HT: 5-10 WT: 170 S: L
GP: 52 G: 30 P: 54 PIM: 26
21. New York Rangers: Josh Norris, C, USA NTDP (USHL)
HT: 6-1 WT: 192 S: L
GP: 52 G: 23 P: 51 PIM: 34
22. Edmonton Oilers: Kailer Yamamoto, RW, Spokane (WHL)
HT: 5-8 WT: 153 S: R
GP: 65 G: 42 P: 99 PIM: 46
23. Arizona Coyotes: Erik Brannstrom, D, HV71 Jr. (SWE-J20)
HT: 5-10 WT: 173 S: L
GP: 19 G: 9 P: 23 PIM: 18
24. Vegas Golden Knights: Klim Kostin, RW, Moscow (KHL)
HT: 6-3 WT: 196 S: L
GP: 9 G: 1 P: 1 PIM: 4
25. Montreal Canadiens: Nicolas Hague, D, Mississauga (OHL)
HT: 6-6 WT: 215 S: L
GP: 64 G: 18 P: 44 PIM: 107
26. Chicago Blackhawks: Urho Vaakanainen, D, Jyvaskala (SM Liiga)
HT: 6-0 WT: 185 S: L
GP: 41 G: 2 P: 6 PIM: 12
27. St. Louis Blues: Shane Bowers, C, Waterloo (USHL)
HT: 6-1-1/4 WT: 178 S: L
GP: 60 G: 22 P: 51 PIM: 20
28. Ottawa Senators: Jake Oettinger, G, Boston U (NCAA)
HT: 6-4 WT: 212 C: L
GP: 35 GAA: 2.11 SV%: .927
29. Dallas Stars: Filip Chytil, LW, Zlin (CZE Jr.)
HT: 6-0 WT: 178 S: L
GP: 38 G: 4 P: 8 PIM: 16
30. Nashville Predators: Rob Thomas, C, London (OHL)
HT: 6-0 WT: 185 S: R
GP: 66 G: 16 P: 66 PIM: 26
31. Pittsburgh Penguins: Conor Timmins, D, Sault Ste. Marie (OHL)
HT: 6-1 WT: 185 S: R
GP: 67 G: 7 P: 61 PIM: 69