The sights and sounds of Spring Training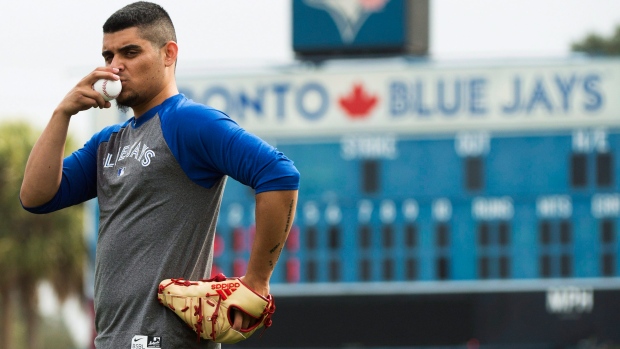 Spring Training is underway with TSN Baseball Insider Steve Phillips in Dunedin to cover the Toronto Blue Jays. Check in for regular updates from Phillips, as well as analysis from TSN's Scott MacArthur, as the Blue Jays prepare for the 2017 season.

Feb 18
FEB 17

I'm here to play, I'm here to have a healthy season, have fun, enjoy my teammates and try to win games.
FEB 16

(Troy Tulowitzki) has already established himself as a leader.

Mentorship a big part of Tulowitzki's role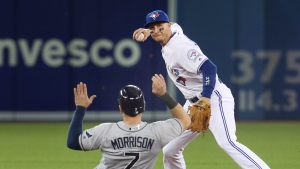 When the Blue Jays acquired Troy Tulowitzki from the Colorado Rockies just before the 2015 MLB Trade Deadline, they were getting more than just a player with the highest career fielding percentage at shortstop in baseball history.
(Jose Bautista) is motivated to have a big year, but he always is.
---
We've got one thing in mind and that's finish the job of what we've got at these last few years.
---
The dream wasn't to be a Major League catcher, the dream was to be a Major League shortstop.
---
I just want to compete and get back to me and how I used to pitch.

FEB 15
There is no reason to believe (Aaron Sanchez) can't do it again this season. The Blue Jays have a legitimate ace at the front of the rotation.
Sanchez bulks up for strong 2017 campaign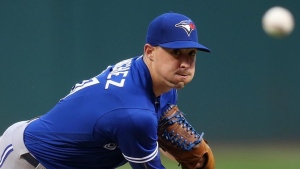 Blue Jays starter Aaron Sanchez says he was "a little tired" after throwing a combined 203.2 innings between the regular season and playoffs last year, but adds that he is more than ready to tackle the 2017 campaign.
---
I enjoy this process, I enjoy working out and I enjoy doing my job. I'm excited to see how things shake out.
---
I want that hood ornament and no better time than getting one with the Toronto Blue Jays. I think our chances are good that we're going to be in that fight again come post-season time.
---
I love it; I love the style of the team, a lot of swag, a lot of hard work, a lot of wins and a big target on our chest. That's everything I love.
---
FEB 14

The Toronto Blue Jays are built around the depth of their starting pitching. On any given day they have a potential ace on the mound and they all know it.
---

Familiar faces check into Blue Jays' camp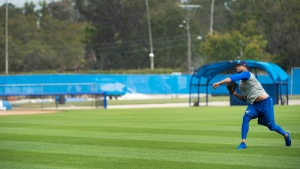 Spring training is officially underway as Blue Jays pitchers and catchers – and even some position players – reported to Florida Auto Exchange Stadium in Dunedin on Tuesday for physicals.
---
Spring Training used to be a time when players showed up to get in shape, that's no longer the case. They come in shape right now, prepared to get the job done.
---
We're always optimistic, because we've got a good ball club. Baseball is a business, some guys come, some guys go.
---
FEB 13

Left field the spot to watch as Blue Jays begin spring training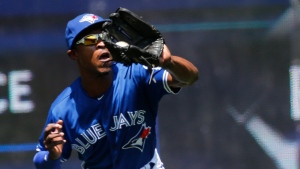 The Toronto Blue Jays are going into spring training with a good idea of who's going to get the most reps - for seven of the eight non-pitching positions, that is. TSN's Scott MacArthur says look over to left field, where there's a deep hole.
---