Therrien to scout for Habs this season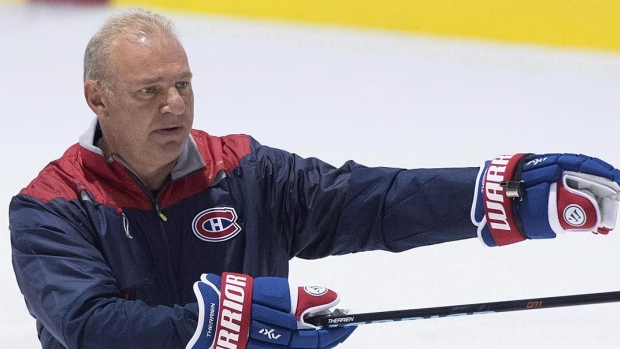 Michel Therrien will work for the Montreal Canadiens once again this season, but this time as a scout.
Speaking to TSN Radio 690 Montreal on Friday, Therrien said he would not be joining the media and instead would be scouting for the Canadiens.
Therrien was fired as head coach of the Canadiens on Feb. 14 and replaced by Claude Julien, who had been fired by the Boston Bruins one week earlier.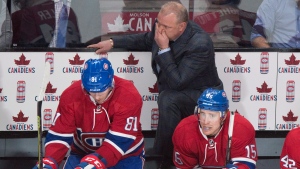 The Canadiens led the Atlantic Division at the time of Therrien's firing, but had posted an 18-18-7 record since opening the season 13-1-1.
Therrien described his conversation with Marc Bergevin as he was let go as "very emotional" but said he holds no ill will towards the general manager.
While speaking on Friday, Therrien reflected on multiple moments during his tenure with the Canadiens. He said he regrets calling out P.K. Subban for an "individualistic mistake" after a loss to the Colorado Avalanche in 2015-16 and said he was always trying to challenge Subban to be one of the league's best defencemen, which he believes Subban now is.
"With P.K. Subban, it was a challenge to coach him, it was a challenge to make sure he was going to be one of the best defencemen in the NHL and he did. He won a Norris with us. And I believe he played his best hockey in his career as a Montreal Canadien," Therrien said.
Therrien called last season's 10-0 loss to the Columbus Blue Jackets the toughest night of his life as a coach and said he apologized to Al Montoya, who was left in net for all 10 goals, Carey Price, who was left on the bench, and the entire team for how he handled his goaltenders in the loss.
"It was a tough night and we all were shocked," Therrien said. "I appologized. I made the wrong decision."
Therrien said he has "tons of respect" for winger Max Pacioretty, who he was accused of calling "the worst captain in Canadiens history" last September. "He cares about the team," Therrien added of Pacioretty.