Thumbs: No ordinary hole for the Habs
The Montreal Canadiens have been described by many as a mediocre team with a great goalie. And as TSN's Dave Hodge writes, as harsh as that might sound, any argument is hollow. Dave extends his thumbs up and down accordingly.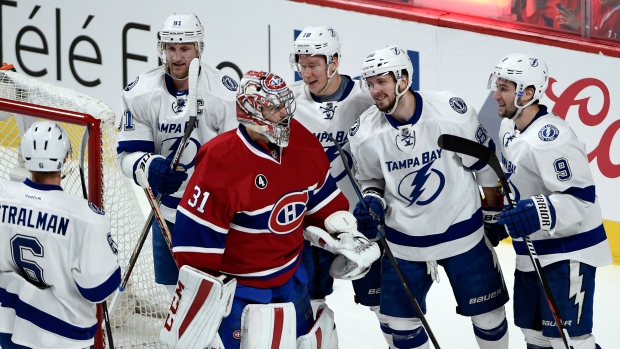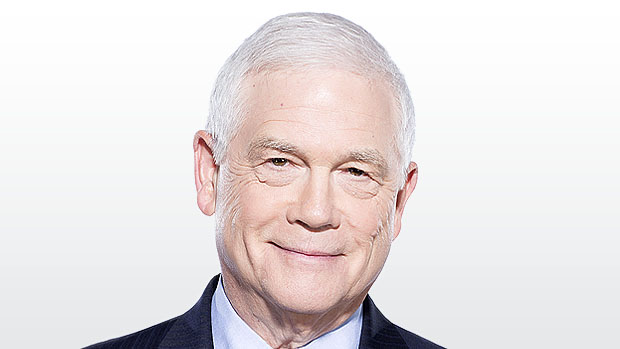 Dave Hodge
Host, TSN The Reporters with Dave Hodge
The best the Montreal Canadiens could say about Tyler Johnson's 'nick of time' goal was that it didn't end their season, although it might as well have done so.
There is seldom a way to recover from a 3-0 deficit in a Stanley Cup playoff series, and the Canadiens don't even have time to regroup. With Game 4 coming 24 hours after the most stunning loss imaginable, the Canadiens will feel as though they never left the ice.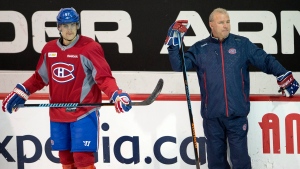 So this is no ordinary deep hole that requires a ladder made of four straight wins. This makes down and out feel like the same thing. And the very worst of it is that the Habs can't even tell themselves things should be different. Surely they could see it coming.
Too often they've relied on Carey Price to win a game with saves that should have been won more easily with goals. With an overtime goal against Ben Bishop, this would have been another typical Montreal win - except that Price couldn't make the last save. And suddenly - 1.1 seconds later - the game was over. There was no more time and no time for overtime.
The Canadiens have been described as a mediocre team with a great goalie. Harsh as that might sound, any argument is hollow. Thumbs up and down accordingly.
---
In a playoff year begging for more goals, there have certainly been enough dramatic moments.
Who'd have thought Joel Ward's goal that beat the Rangers with 1.3 seconds remaining in the third period would be a playoff record for less than a week?
Tyler Johnson can tell him he had more time. And on any other night that didn't include such an unforgettable goal, the hockey world would be talking about Braden Holtby's sparkling save on Carl Hagelin's penalty shot.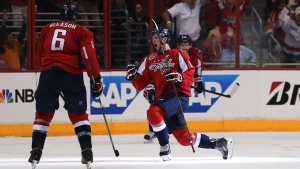 The real thing, as shootout foes like to call it. Well, Holtby didn't quite alter the course of a series the way Johnson did, but he made his biggest save of the season, and put himself into the game story alongside Andre Burakovsky.
Ah yes, Burakovsky - the Capitals' rookie deserved headlines of his own, but there weren't enough to go around. Thumbs up - whenever that happens.