Thumbs to the Capitals, Phaneuf trade
TSN's Dave Hodge extends his thumb to the Washington Capitals and to Tuesday's blockbuster trade between the Toronto Maple Leafs and Ottawa Senators in his latest edition of "Thumbs Up, Thumbs Down."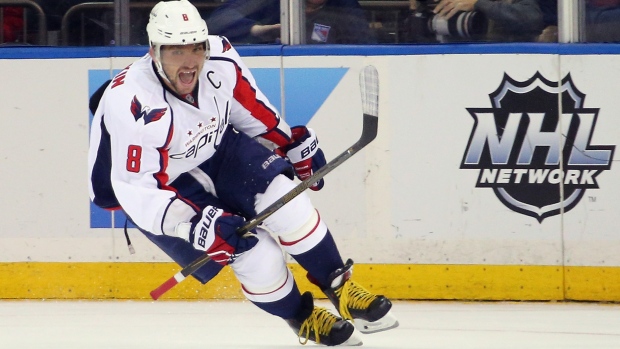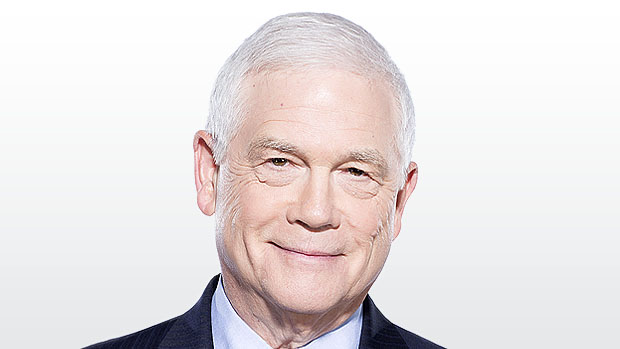 Dave Hodge
Host, TSN The Reporters with Dave Hodge
"Thumbs up" to the Washington Capitals, because … can you think of a reason why not?
They lead their division by a whopping 17 points, the Eastern Conference by 12, and they sit atop the full league standings with the second-place Chicago Blackhawks six points behind.
It follows that the Caps win wherever they play, so both the home and road records are best in the league. And so is their power play and the penalty killing ranks 4th.
Alex Ovechkin has his 11th straight 30-goal season. Evgeny Kuznetsov is this year's breakout player. T.J. Oshie and Justin Williams were "just what the doctor ordered" off-season acquisitions that could make Brian MacLellan the NHL's top executive. Barry Trotz could win Coach of the Year honours. Braden Holtby should win the Vezina Trophy. Nicklas Backstrom is … well … he's Nicklas Backstrom; the best player in the league nobody talks about because there's so much else grabbing attention in Washington.
But back to the beginning and the question that wondered if there's any reason to withhold praise for what the Capitals are doing.
There's just one potential concern, and that is that they've been too good and are going to find it hard to maintain their excellence for 82 games. That's because, barring a collapse, they won't play any "must" games. Trotz's task will be to keep the Capitals sharp while he and everyone else realizes that the post-season is what counts and it's still a long way off.
Last night in Nashville, Washington played the first of four straight games against Western Conference teams, and the Caps gave Trotz a 5-3 win in his former coaching home. Nowadays, he lives, almost too comfortably, in first place.

Most Interesting Man
Don't get me started on the salary cap, but the Dion Phaneuf trade is why I'm tempted to tell young people who'd like to work at TSN to first become accountants and then apply by saying they could also do some sportscasting on the side. Nevertheless, "thumbs up" to yesterday, the most interesting day in the Toronto Maple Leafs' season. All the others are tied for second.
Phaneuf was clearly the best player involved in Toronto's trade with Ottawa. Once upon a time, that would have made the Senators the obvious winners of the trade.
Well, they are today, and they will be tomorrow and when next season starts, and probably when it ends, but Dion Phaneuf's contract runs four more years after that and the only way the Senators won yesterday's trade is if they're as happy to pay Phaneuf $7 million in 2021 as they are today.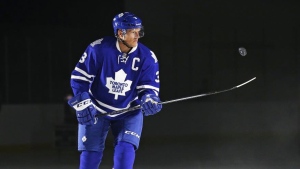 Odds are that won't be the case, just the same as logic suggested the Leafs would eventually see the need to send Phaneuf and his onerous contract somewhere else.
The trick was always to find a team that knew what Phaneuf could do right away and knew what it must pay long-term to have him do it. The Leafs used to be that team, and they were that team when a similar need led to a contract with Phil Kessel's name on it.
They always knew it was possible, though not easy, to extricate themselves from those commitments, but they could never be sure what it would cost them in hockey terms to save money.
Does it even matter?
If and when the time comes that the Leafs are a contending team, the players they received in the Kessel and Phaneuf trades might all be forgotten. If not, it's strictly a bonus.
For, if the Leafs are contending, they and their fans will remind themselves that Kessel and Phaneuf aren't there, either, and that if they were, the Leafs wouldn't be a winning team.